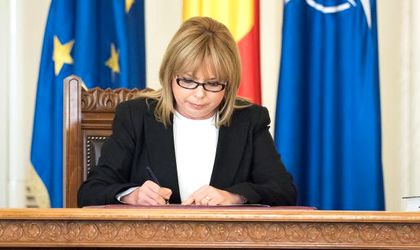 JCRA, the Japanese credit rating agency, has upgraded Romania's sovereign rating for its long-term debt in both foreign and local currency, with a stable outlook.
The agency said the decision was underpinned by the country's lower non-performing loans (NPL) levels in the banking sector and its target to maintain the budget deficit below 3 percent of GDP.
"The decision of the agency confirms the evolutions, the perspectives of the Romanian economy and most importantly, the fact that the budget deficit targets can be met on the back of the fiscal easing measures, given the estimates for the growth of the economy and of the tax collection. Commenting on the financial stability, the agency said it would monitor the outcome of the passing to pay draft bill," said the minister of Finance, Anca Dragu, in a statement.
This bill is currently pending a final vote in the Chamber of Deputies.
JCRA forecasts the local economy will grow by 4 percent in 2016 and 2017. Furthermore, the level of foreign direct investments, which amounted to EUR 3 billion last year, will remain stable.
The credit rating agency Fitch reconfirmed Romania's rating with a stable outlook last January, while Moody's improved the country's rating outlook in December 2015.
Ovidiu Posirca