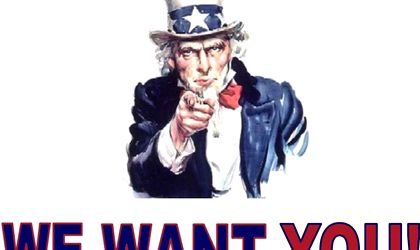 Business Review is looking to expand its Marketing and Sales departments.
We have two positions available:
Senior Marketing executive
Job description:
The Senior Marketing Executive oversees day to day marketing activities for the Events & Marketing department.
Duties include:
– Planning, developing and implementing effective marketing communication campaigns for BR events and projects
– Using the full marketing mix for the BR's marketing communications
– Writing copy for all marketing collateral, including brochures, letters, emails and website
– Undertaking all necessary marketing activities to ensure targets are met
Requirements of the role
– Previous experience in a similar position (minimum three years required)
– Strong project management/organizational skills
– Attention to quality and detail, creativity
– Must be able to handle a high volume of work (ranging from very detailed to strategic)
– Social media skills
– Proficiency in English
– Computer skills – MS Office Package
– Experience in media would be an advantage
Please send your CV to events@business-review.ro.
Senior Sales Executive
Job description:
Builds business by identifying and selling prospects; maintaining relationships with clients
Duties include:
– Delivering revenue to, or exceeding, target
– Developing relationships via telephone calls, meetings and emails
– Opening, negotiating and closing sales
– Visiting potential customers for new business
– Be willing to work flexible hours when needed & committed to getting the job done
Requirements of the role:
– Strong sales skills
– A minimum of 1 year's sales experience in a b2b environment, ideally in event sales
– Excellent communication and interpersonal skills
– Excellent organizational and time management skills
– Flexible and a self-motivated team player
– Comfortable selling to director level decision makers. Some leads will be provided but the candidate should have an eye to generate own leads
– Proficiency in English
Please send your CV to events@business-review.ro.