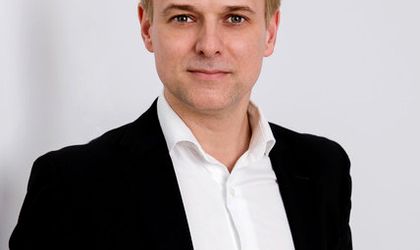 Inti Paolucci, partner at GapMinder, tells BR that the venture capital fund is looking to provide seed investments in the EUR 200,000 – EUR 4 mln band for promising start-ups in Romania as funding of this type has been scarce in the local entrepreneurial ecosystem up to now.  
What are the main things taken into account by GapMinder when looking to finance a start-up?
We target companies with following characteristics:
Acceleration and early stage companies both B2B and B2C with initial traction, portability and scale potential. Companies with regional, European or Global ambitions.
Sustainable differentiators that offer long term competitive advantage, including unique technologies.
Services / products with broad mass appeal or address basic daily needs ("toothbrush philosophy").
Competent, α-profile but coachable management, with full commitment to the ventures, and with motivation and ambition needed for success.
Attractive potential for appreciation and Exit routes.
What are the "hot" industries for GapMinder in terms of financing right now?
Gap Minder perimeter covers mostly Verticals: IT: SaaS, Machine Learning, Deep Learning, AI, Advanced Analytics, Predictive Marketing, Cyber Security, Digital Transformation; Healthcare IT & MedTech; FinTech;
The fast-growing impact of A.I. and fintech spaces are becoming the "hot" grounds we are focusing these days.
Why doesn't Romania have more funds providing pre-seed and seed financing?
Historically pre-seed stage in Romania has been covered only by Angel Investors, while funds have been focusing on Series A stage. Seed transactions were in the perimeter of only 1 VC fund.
This has left over the years a significant gap and structural deficit in the financing of early stage companies needing between EUR 0.2-2.5 million. The most successful managed to relocate abroad and raise funds from international investors.
GapMinder is paving the way to support seed investment in the range of EUR 0.2 to EUR 4 million to ensure Romanian start-up are provided the necessary financial and advisory support to grow as Romanian companies and further scaling globally keeping a maintain a Romanian DNA and capitalize on the local talents.
GapMinder is initially backing 14 start-ups in Romania. What's their potential to grow internationally and scale the business?
All the start-up we have selected have the potential to grow internationally. Although they have different business models and heterogeneous maturity in terms of product development and go to market, GapMinder main goal is to support all of them in their unique path to international market and achieve full scalability.
How important is your relation with the founders of a start-up when looking to grant financing?
We invest in companies and act as long-term partner for each of them. Human fit, common values, long-term vision and personal commitment of the founders are key elements before approving an investment.
No one wants to start a business relationship in which structural gaps exist between founders and investors' expectations and human fit.
What's GapMinder's total financing budget at this moment? Do you plan to expand this amount?
GapMinder incorporates with a first closing of EUR 26 million and plan a second and final closing by the end of 2018 to reach EUR 35-40 million fund size.