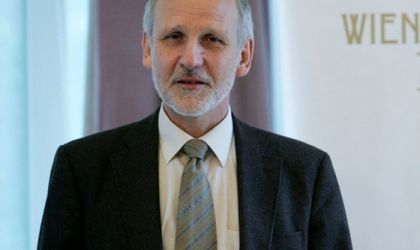 Gerhard Reiweger, the Austrian ambassador to Bucharest, said that large Austrian companies are active in sectors that are "politically sensitive", citing banking and the wood processing industries as the fields that are vulnerable to political developments.
"Because of this situation, sometimes we are a target of populist measures", said the Austrian ambassador, during the seventh German & Austrian Investors Forum, organized by Business Review magazine
However, Reiweger praised the technocratic Cabinet of Dacian Ciolos, mentioning that "Right now we have a government (in Romania – e.n.) that is Europe-minded". He said the current government had its focus set on the absorption of EU funds, which is something that investors are interested in.
Meanwhile, Sebastian Metz, general manager at the Romanian-German Chamber of Trade and Industry (AHK Romania), said the EU funds were crucial for helping the country expand economic growth.
The head of AHK Romania said we will see growth of up to 3.9 percent in the economy this year, based on increased domestic consumption.
"We have definitely financial support of internal consumption, we have a reduction of VAT, so there will be a lot of more available income", said Metz, who added that most of the German investors have expanded operations locally, and there were not so many new investments.
Metz has also observed that the current government "puts a lot of effort to have a good political relation with Germany".
Ovidiu Posirca