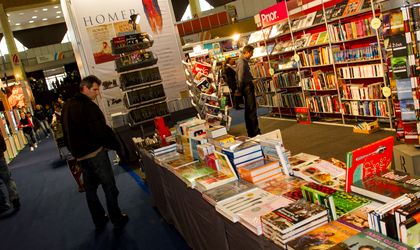 Around 750 editorial events are expected to take place at the upcoming edition of the Gaudeamus book fair, set to accommodate over 300 exhibitors. The fair will kick off November 19th and will end November 23rd at Romexpo.
The honorary event at this year's edition of the fair is the Russian Federation, with 17 guests from the country, ranging from writers, literary critics, editors, journalists and musicians, expected to attend.
A privileged partner at this year's edition is GADIF – the Group of Francophone Embassies, Delegations and Institutions in Romania. The honorary president of the 2014 edition is Benoît Rutten, the president of GADIF, and the Wallonia – Brussels delegate in Romania
Access to the fair is ticket-based. A ticket is priced RON 5 and subscriptions cost RON 10. Pupils, students, teaching staff, journalists, retired people, people with disabilities and organized groups benefit from free entrance.
Visiting hours are between 10.00 am and 8.00 pm.