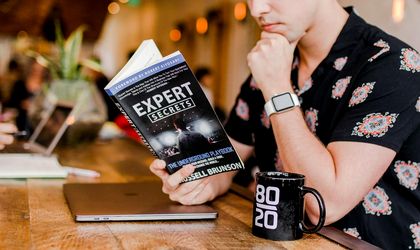 Pre-COVID, lots of professionals planning to accelerate their career growth looked into MBA to give them the push they needed to get into that corner office. Taking time off work to go study meant opportunity cost – think of the chances one would miss while they were away at school – and the cost of the degree, which is quite hefty. Now, that was usually worth the while because fairs held on-campus opened up networking opportunities for students and there is the all-important business skills training that went on during these intense school terms.
COVID has changed things so much that these fairs are now a thing of the past. So, is the cost of an MBA still worth it? Well, that is a personal decision that you may need to mull over and research on, but you may as well look at these online training courses while at it.
Is The Gain Worth The Pain?
It is not always easy, especially since the interactivity is less than what you get in one-on-one classes, but there are silver linings. You can get essay writing services such as Writix to help with your assignments and you can form a discussion board with like-minded students for group learning. Since most of these studies are practical and involve lots of creative work, you may find them more interesting than regular courses that students take in college that have no connection to their majors.
You may also want to note that online education is more demanding in terms of assignments than regular classes. Since the time it takes to complete a course is significantly shorter than normal school, you may have to compensate with lots of homework, but it shouldn't be that much of a problem, right?
Now, some free online classes you want to take this season.
Personal Finance Course By The University Of Florida
One of the most fundamental skills anyone can gain in school, this class teaches you how to manage personal finances. A variety of courses on the topic are available on Coursera, with one particular one offered by the University of Florida. A student only needs to commit their time to 2 lessons a week for 9-12 weeks to complete their study and earn a certificate.
You learn how to relate with money in this study, the foundations of good savings and you also get beginner tips on investment, but you would have to take deeper lessons to get more information on that. This course is free for those who have paid a fee to access a cluster of classes as per Coursera's plan.
Introduction to Negotiation By Yale
This course offered by Yale forms an important part of everyday life since we are always bargaining. Whether negotiating a new salary, payments for a new car, or even talking down a homeowner when buying a house, we all could use the sharpest skills here. You can learn new skills for free by enrolling to learn under the best so that when the country opens up again for business, you have an advantage over your competition.
Digital Marketing Course By The University Of California
We have established that digital marketing is the new and only form of marketing of the future, and so anyone who wants a slice of that pie wants to get on board today. Numerous schools offer this course, including the University of California, and the best thing is that the course is taught by some of the best teachers. You may have to start writing and reading essays on this topic already if you are interested, and that's quite easy since there is no shortage of material online.
Brand Management By London Business School
Your brand is your identity as social media has shown us over the last decade or so. Whether you plan to position yourself or your company in a way that makes you visible to those that matter, this course is quite handy. You will get to learn the tricks that got big brands like Coca Cola and Wells Fargo among others where they are today, and how to use them to your advantage.
There are way too many schools offering free online courses for you not to take advantage. After studying, you will be required to pass an exam that will guarantee you a certificate that you can use to prove your newly acquired knowledge.