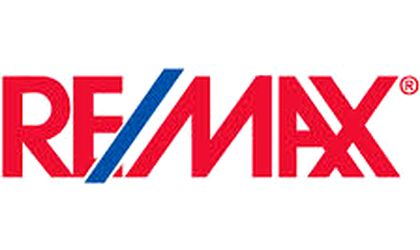 The RE / MAX Romania franchise network is expanding with seven more local offices. The seven franchises are acquired in full by a Romanian entrepreneur, resident in Portugal, who has decided to start a business in his home country by choosing the RE / MAX system without having any previous real estate experience. According to RE / MAX Romania data, only 20 percent of local brand franchisees have previously activated in this field.
"Being a resident of Portugal, where RE / MAX is a well-known brand, and having collaborated with agencies since 2014, I was attracted by the model of work, the advantages of the network and the rules. Meanwhile, my wife and I decided to start a business in our home country, and looking for online information about the presence of this brand in the country, I noticed there are not offices in all the cities. So we have set up a network of several agencies on the model of those in Portugal, we have contacted RE / MAX Romania representatives and have so far purchased seven franchises," said Stefan Csordas, Broker and Owner of the RE / MAX Gold office network.
Currently, RE / MAX Gold has five offices already in operation in Baia Mare, Satu Mare, Oradea, Arad and Timisoara, where more than 20 members are active. Among the objectives mentioned there is the continuous, quantitative and qualitative development of its agencies and teams, obtaining the highest market share, which will then be reflected in directly proportional financial revenues.
In his opinion, real estate consultancy will have an important upward trend in the medium term, and most of the real estate transactions will be realized through agencies.
According to RE / MAX Romania, about 80 percent of those who have opened a RE / MAX office have no prior experience in real estate, and Stefan Csordas is one of them. With a solid business background, he relied on the real estate consultancy industry as the RE / MAX brand can provide him with all the necessary support to start and expand the business.
"RE / MAX is the world's number one in the real estate segment because it's a business tested, doing training, vital in a business, especially if you do not master knowledge about the industry. The RE / MAX business model, or the support offered, as well as the constant investment in the professional training of brokers / owners and agents, is ideal for an entrepreneur in the beginning of the real estate," added Csordas.
RE / MAX Romania data shows that cities with most franchisees are Bucharest, Cluj, Timisoara and Sibiu, where they also recorded the fastest growth in the number of agents and transactions. 42 percent of the company's franchisors are between 20 and 30 years of age, 33 percent are 30-40 years old, and 45-55 years old are 25 percent.
In Romania, RE / MAX is the largest franchised real estate office with the largest number of real estate agents, currently having over 50 franchises and more than 400 members, being recognized as the strongest national brand in real estate . The RE / MAX Romania National Expansion Plan targets, by 2023, 110 franchised offices and over 1,000 real estate agents.