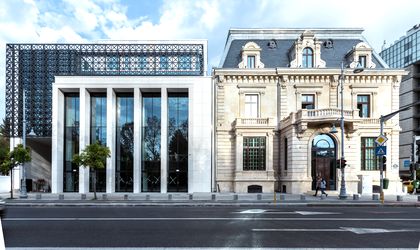 WeMat, a leading company in the commercial floors segment, on the real estate market, has projects over 200,000 sqm of flooring and 8,300 sqm of ventilated facade systems in the implementation phase, with a total value of over 15 million Euros. 
One of the company's recent projects is for the Dacia One by Atenor office building, totaling 10,700 square meters of floor system, with a fire resistance rating of REI60, an indicator that guarantees maximum user safety in a fire scenario. At the same time, the delivered system complies with the strict sustainability standards imposed by BREEAM and WELL, the real estate project being certified BREEAM "Excellent" and WELL GOLD. The Dacia One office project consists of two buildings: Casa Cesianu, classified as a historical monument, restored according to the original project and the new class A building. WeMat delivered one of the solutions of ventilated facade for this project – over 3,000 sqm. 
"In recent years, we have noticed a concern of developers towards quality solutions, innovative in terms of design and which meet the strictest criteria in terms of sustainability", explains Octavian Moroianu, Founder & CEO of WeMat.
In 2022, the company aims to implement projects worth 18 million Euros. One of the main projects contracted this year represents an order over 20,000 sqm of parquet for a residential project.