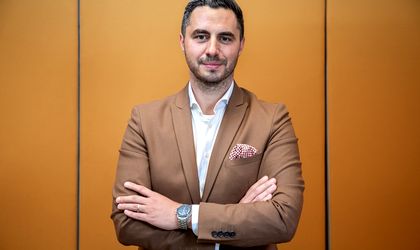 Decor Floor, a leading company in the commercial floors sector on the real estate market, with a history of 17 years and revenues of 15 million Euros in 2021, announces the change of the company's name into WeMat.
"The rebranding decision came in the context of a growing business and the expansion of the core activity so that we can offer our partners the best shopping experience, which for several years no longer covers only the floors", explains Octavian Moroianu, Founder & CEO of WeMat, adding: "Besides 270,000 sqm of floors delivered in the 2020-2021 period, we have contracted deliveries for 25,000 sqm of ventilated facades in 2021-2022."
Under the new name, the company will expand its range of services to other areas such as ventilated facades, general contractor activities (where it delivered last year a major renovation project for an office building in the Barbu Vacarescu area), furniture or retail, WeMat also planning to develop a marketplace. In 2021, the company delivered over 3,100 square meters of partitioning systems for the most important tenants in the office market. The first fit-out project, for one of the IT giants in Romania, is already being implemented and will be handed over by the end of the first quarter of this year, an area exceeding 3,800 sqm.
"WeMat is a composed name -We and Matter-, words that represent the unity of the company as well as the team's expertise in a dynamic and highly competitive market", clarifies Moroianu, regarding the concept behind the new name.
Being active on the real estate market for 17 years, the company has been part of the accelerated real estate development, contributing to the building of the most imposing constructions in Romania throughout this period. The most representative projects carried out in recent years include Campus 6.2 and 6.3 developed by Skanska, Dacia One – Atenor, Globalworth Square, J8 – Portland Trust, Matei Millo, Tandem, and U Center – Forte Partners or Țiriac Tower.
For 2022, WeMat estimates a turnover of 18 million Euros, forecasting the continuation of significant investments in the real estate market. "We expect the new context to propel large-scale public projects, both in the medical field and in education, supported by large government investments," Octavian Moroianu mentions one of the trends for 2022. As for the office segment, WeMat officials expect it to remain stable for the next two years as both the appetite of developers and corporations will return, even in the context of the hybrid working system.