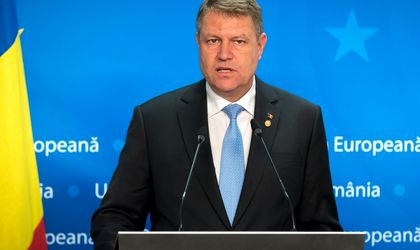 The Romanian Banks' Association (ARB) has asked President Klaus Johannis to contest the recently passed by Parliament debt-discharge bill, arguing that it "impairs the constitutional rights of all ARB members".
The 'passing to pay' or debt discharge law would enable the discharge of mortgage-backed debts through transfer of the property to the creditor and was passed by Parliament on April 13. The bill will now go to the president who can only vote it into law, in which case it would come into force in 15 days' time. Another possible scenario is for the law to be challenged to the Constitutional Court which is what the ARB now wants the president to do.
"As far as the banking community is concerned, the law is unconstitutional for multiple reasons having to do with both to law's incompatibility with the Constitution – violations of the principle of non-retroactivity, the principle of predictability and accessibility of legal norms, the principle of economic freedom and the principle of safeguarding the property – and contradictions with civil law and civil procedures," reads ARB's press release.
The 'passing to pay' bill has undoubtedly been one of the most controversial to come out of Parliament in the past couple of years. It aims to make banks and their clients split the risk and so protect consumers from abuses committed by lenders, according to the bill's initiator, liberal MP Daniel Zamfir. While this sounds straightforward, the bill has stoked controversy from day one.
Its fiercest opponents have been by far the local banks. What has made the law so unpalatable for lenders is that once it comes into force, it will give debtors the upper hand by enabling them to discharge their mortgage-backed debts by transferring the property to the bank. This would be a considerable game-changer given that, under the current legislation, a home owner is expected to pay back their mortgage under almost any circumstances.
The higher risk means that banks will have to increase their lending costs, banks warn. Lending conditions will overall become much harsher, meaning fewer people will qualify to take out a mortgage loan. In turn, this will impact the real estate market and overall the economy, say bankers.
International institutions such as the International Monetary Fund and the European Commission have previously criticized the law, saying that it will affect the security and stability of the local financial market and will pose overall macroeconomic risks. The National Bank of Romania (NBR) has backed local banks in their protest against the law and stressed in a recent stability report that the "uncertain and unpredictable legislative framework in the financial and banking field" poses a "severe systemic risk". The NBR has estimated that the law will generate around RON 2.8 billion in bank losses, even though central bank representatives have also said that they do not expect too many borrowers to exercise the debt discharge option.
Read more in the current print edition of BR
Simona Bazavan