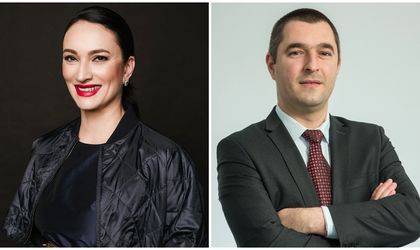 Looking back beyond the last 12 months, we can see that the pandemic has only accelerated real estate market trends that had been taking shape in this industry and in the wider economy well before the health crisis hit.
By Aurel Constantin
Changes in working habits, and implicitly in employees needs, started to appear before the pandemic, and this topic was already on the agenda of many management teams.
At the same time, players involved in real estate – consultants, architects, agents, engineers, developers, tenants, banks, and investors – have been expressing more interest in sustainable buildings and measures to reduce pollution.
"The new way of working will bring up the need to adjust existing office spaces. The residential market will grow to provide occupants with a more comfortable alternative, possibly taking into account the requirements of working from home. At the same time, the industrial and logistics development market will have to accommodate the growth generated by online commerce," said Cezar Florea, Head of Project & Development Services at JLL Romania.

Cezar Florea
All these developing areas will generate many opportunities for companies that operate in these sectors. Despite the moderate pessimism at the beginning of the pandemic, construction activity did not experience a decline, demonstrating resilience in the face of uncertainty right to the end of 2020. This year began with a slight decline in construction activity, but estimates for the rest of the year remain optimistic, forecasting a slight increase for the full year.
Office market
"The pandemic has definitely had a significant impact on the way we work and shop. IMMOFINANZ Romania already had a good positioning of its office portfolio with the myhive concept, which is based on offering not just basic workspaces, but living spaces, with employee wellbeing as a priority. In the future, this will be central to the office experience, while flexible working and home offices will continue to be in great demand. Recently we have been talking much more about home offices, but this option will never completely replace the office workstation," said Fulga Dinu, Country Manager Operations at IMMOFINANZ Romania.

Fulga Dinu
The vacancy rate for office space has risen relatively steadily, with most customers' postponement of expansion projects having contributed to this phenomenon.
Estimates for 2021 and 2022 show that the vacancy rate will rise even further because projects that already have pre-leased spaces cannot be postponed, and it might take longer to fill vacant spaces without an increase in net demand. Demand will come mainly from tenants whose contracts will expire during this period and who have seized the opportunity to secure advantageous contracts for the coming years.
At the same time, many other companies have preferred to extend their current contracts by one or several years, whether they'll end up keeping the same space or not. As they wait for the end of the pandemic, they are taking the time to analyse new forms of work and adjust their own policies. It is not a simple thing, especially for those with a large number of employees who have various needs and possibilities of working from home, all of which need to be mapped out in order to maintain an optimal productivity level.
Another phenomenon which is manifesting itself on the office market is that of companies subleasing spaces. At the moment, the total area available for subletting is the largest that has ever existed on the Romanian market – approximately 70,000 sqm. "There is still a significant share of employees who say that they find it more difficult to stay focused or motivated at home or that they feel less connected with their colleagues. Demand for high quality office space with added value will therefore continue to exist, and it will be very important to focus on our tenants' specific needs. Flexibility and community will play key roles here," Fulga Dinu added.
IMMOFINANZ started 2021 by announcing two actions through which they expanded the range of benefits offered to tenants. "First, we closed the transaction to acquire Bucharest Financial Plaza, an emblematic building in the Old Town. The agreement is an important step in strengthening our high-quality office portfolio and innovative myhive office brand. As part of the planned refurbishment, we will provide more space for the public area and the green city terrace will bring a highly appealing central attraction to city residents. This year, we also concluded a long-term leasing contract with Provita Group, a leading medical services provider that will occupy an entire building in one of the largest office hubs in Bucharest. This partnership expands our current offering with a high-quality medical hub that will increase the location's attractiveness in the long run. Seeing all this interest, we believe that we offer the right kind of product in this environment," Dinu explained.
Residential market
According to the JLL Romania forecast, demand for housing will remain strong, especially for the segments positioned at the ends of the market spectrum (low-end and high-end). Meanwhile, the middle-high category will be directly affected by postponed extension of the 5 percent VAT rate for housing, so some buyers in this category could freeze their purchasing decision at least until 2022.
Rents have fallen by 10-15 percent as a result of the increased supply of apartments that would previously be rented as aparthotels and are now being rented on a long-term basis, as well as due to the declining demand from students. The return of the rental market will happen rapidly as the population's immunisation level increases and travel restrictions are lifted. The hybrid working model – a mix of working from home or elsewhere and from the office – will have an impact on the design of residential products, while more and more office developers will turn their projects into mixed or exclusively residential schemes. A new product will appear on the residential market – Built to Rent projects, i.e. homes which are purposely designed to be rented out.
The market will focus on established developers with strong financial support and with large volumes of units delivered, especially in the context generated by the adjournment of Urban Zonal Plans (PUZs) for five out of six sectors in Bucharest (2 to 6).
Institutional investors will make an entrance on the local market, and this will reshape the rental market altogether by implementing clear rules and international best practices, thus defining new rental standards.
"The pandemic has also acted as a catalyst. It has helped in making decisions and accelerating the desire to optimise the spaces in which we live, with a much more pronounced focus on comfort. Up to this point, we have seen a dynamic that is specific to a mature and stable market, without the slippages we had seen in previous years, thanks to the professionalism of market players and their solid foundations," said Andreea Hamza, Senior Living Department Director at JLL Romania.
The industrial market
Industrial demand has had an interesting evolution to say the least, given that in April-May 2020 almost all ongoing leasing projects were suspended indefinitely only to be followed by an explosive return in July-August. The market was strongly driven by confidence in logistics and distribution spaces, which supported consumption throughout the crisis period. One of the pleasant surprises that we have been observing over the past year has been the strong confidence shown by large investors regarding the resilience of the industrial segment at the beginning of the pandemic.
"However, we must draw attention to the fact that, with the increase in the number of investors and the volume of spaces available for rent, the market is heading towards a new turning point. Landlords are offering increasingly attractive and consistent benefits to potential tenants, while also facing more intense competition from new investors who need to be a little more flexible in order to increase their client portfolios," said Costin Banica, Head of the Industrial Department at JLL Romania.