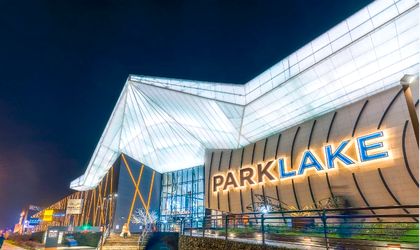 ParkLake, a joint venture project, Sonae Sierra and Caelum Development, has signed new lease agreements this year with 13 new tenants – including LC Waikiki and New Yorker – completing the tenants' mix and service offerings.
The new tenants range from clothing, toys and children's entertainment brands to service providers and new restaurants. ParkLake has over 200 stores, 25 restaurants, a multiplex cinema and 2450 underground parking spaces.
Recently signed contracts include a flagship store LC Waikiki with an area of ​​over 2,400 sqm, a New Yorker store of 1,400 sqm and Kiddo Play Academy, a children's entertainment company that opens a playground on a surface about 1,200 sqm.
Other new brands include Maxx Laser, Noriel, Banca Transilvania, Karcher, Taco Bell, Sizeer, Cartoffisserie, AC & Co. and Ana Dance Studio, offering dance classes for children.
With the new openings, ParkLake provides a total of 7,300 sqm for the new stores.
By its location, the shopping center has become an extension of the Alexandru Ioan Cuza Park area, hosting sports and entertainment events, as well as various leisure activities. Thus, as an extension of the park, ParkLake created an additional area of ​​22,000 sqm, connected to the neighboring park, thus becoming the largest green space of Sector 3 in Bucharest.
Additionally, the developers have built a 2,000 sqm terrace that offers a scenic view of the lake and green areas and connects with the relaxation area and the gym with its rooftop pool. The over 1,000 sqm food area is used, as well, for concerts, shows, exhibitions, tours and meetings.