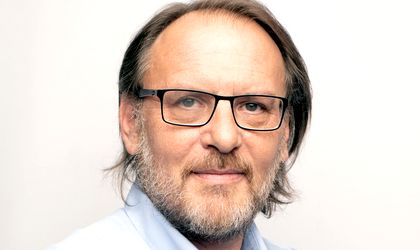 Today, with the global economy on its path to recovery, an unprecedented vaccination campaign in progress and examples of countries around the world that are making it past the pandemic, there's hope we will all soon "return to normal". Nostalgia about the "good old times" is a normal psychological coping mechanism in the face of a puzzling present that puts a lot of pressure for change moving forward. But the truth is that there's no going back to the pre-pandemic normal exactly as we knew it.
By Gavin Bonner, Vice President at Genesis Property
What lies ahead is fueled by the widespread tiredness for the pandemic that turned our lives upside down. People and businesses can't wait to return to normal. But which "normal" is that, exactly? A "normal" where companies need years for digital transformation? One where millions of people rush to their offices at exactly the same time in extremely crowded buses and subways? Or the "normal" where 99% of employees need to stay at their workplace 9 to 5, using outdated technologies and ignoring the need for sanitary measures and innovative tools that have made our lives so much safer and easier in the past year?
The simple answer to all these questions is absolutely not. Even if we don't like the present very much, it is undeniable that times have changed for the better in many ways and there's no really going back to the business as usual exactly as we knew it before 2020. The pandemic accelerated existing trends and sped up our journey to the future.
Masks? Millions of people in large Asian cities have been wearing them for years and even decades as a sign of respect for each other and as an individual safety measure. Remote work? The IT sector has been promoting remote work even before the previous financial crisis more than a decade ago.
So, the so-called "return to normal" shouldn't be something we look forward to. Rules that were valid in 2019 don't apply anymore in today's context. For companies, going back to business as usual might mean delayed development opportunities or even losing business in the long run. And for employees, life in the office as they knew it is changing. The role of the workplace is evolving, as it is quickly becoming an essential part of the hybrid work system.
The future of work is hybrid, with a good balance between remote and office work, and focuses on creativity, lean skills and more added value, a picture in which the focus on mental and physical wellbeing is crucial. Therefore, the office will become a hub for social interaction, collaboration and creativity.
As a result, the future of business relies on digitalization and innovation, operational agility and flexibility. All having people's health in mind, because if there's something that the pandemic changed for good is everyone's focus on health.
This calls for a more coherent, technology and science-based approach in boosting the resilience of the indoor spaces people spend most of their time in against current and future health threats. With measures for health and safety like the set of 135 practices for the workplace recommended by The IMMUNE Building Standard™ – the first global standard for healthy buildings for a healthier future – businesses and employees can be better prepared for any curveball the future might bring. They can all go forward to the new, post-pandemic, business as usual.