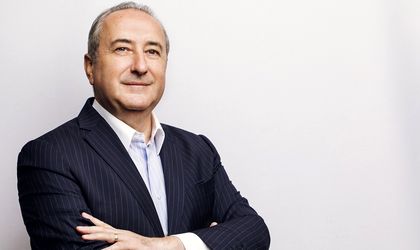 The local subsidiary of the Japanese company Yokogawa, with activities in the field of automation and control for industrial processes, testing and measurement, extended the lease contract for its headquarters in the Novo Park business park, owned by Genesis Property, by another 5 years, for the third consecutive time. 
Yokogawa has been based in Novo Park since 2007, being one of the longest-term tenants in the business park located in the north of Bucharest. In the midst of the pandemic, the company renewed the lease valid until 2021 for a period of another 5 years.
"In an atypical year amid the Covid-19 pandemic, in which many companies are still working in remote or hybrid systems, Yokogawa has chosen to extend the lease until 2026. This extension is a clear proof of the long-term commitment of the company with which we have a solid partnership, for almost 15 years, but also of the confidence in the future, despite the context we are still facing", said Liviu Tudor, Chairman of Genesis Property.
The Novo Park complex is one of the largest business parks in the Capital and one of the first green office parks in Romania. Located in the northern part of Bucharest, the park consists of 7 buildings with a total leasable area of 75,000 square meters of Class A office space and is the miniature replica of a city, offering tenants and their employees integrated solutions to spend their time at work.
The office complex has obtained the BREEAM certification, the most relevant accreditation globally for green buildings, with a Very Good rating.
Genesis Property is one of the most important class A office developers in Romania, with over 20 years of experience in the real estate industry. The company owns and manages over 150,000 square meters of Class A office space in Novo Park and the West Gate Business District in Bucharest.
Among the most important tenants in the two office parks are companies such as HP, Accenture, Societe Generale, Citibank, Ericsson, Garanti BBVA, Infineon, Luxoft, Yokogawa, Siemens, Alpha Bank, where a total of over 20,000 employees work. Genesis Property is also the developer of the first private student campus in Romania, West Gate Studios, and of the 4-star accommodation unit Studio One Accommodation Suites.