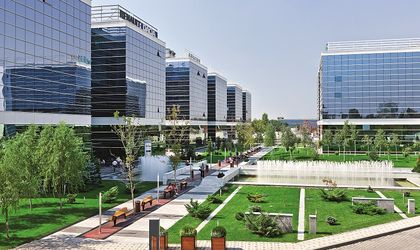 PPD Romania, a leading global contract research organization providing comprehensive, integrated drug development, laboratory and lifecycle management services, has extended the lease contract for its headquarters in the West Gate Business District business park, owned by Genesis Property, for another 5 years, for the third consecutive time.
PPD Romania, based in the West Gate Business District since 2008, is among the longest-term tenants of the office park and is now renewing its lease until October 2026. In the last month, Genesis Property also announced a 5 years lease extension with the local branch of the Japanese company Yokogawa, located in Novo Park.
"PPD Romania is the second tenant to decide to renew its lease contract for their office spaces. This is a clear sign of the confidence our partners have in our long-term relationship and, at the same time, in the future plans", said Liviu Tudor, Chairman of Genesis Property.
The offices in the West Gate Business District cover ​​75,000 square meter of leasable area. The complex includes five buildings, each with ​​15,000 square meters of usable space, with high quality class A offices and auxiliary spaces. It also provides parking lots for its tenants, green spaces and other facilities such as an outdoor swimming pool, 4-star accommodation, a tennis court and a running track.
The H3 building in the West Gate Business District, fully occupied by Ericsson, recently achieved the IMMUNE™ – Resilient certification, becoming the first building in the world to achieve the highest level of IMMUNE Building Standard certification.
Genesis Property is one of the most important class A office developers in Romania, with over 20 years of experience in the real estate industry. The company owns and manages over 150,000 square meters of Class A office space in Novo Park and West Gate Business District in Bucharest.
Among the most important tenants in the two office parks are companies such as HP, Accenture, Societe Generale, Citibank, Ericsson, Garanti BBVA, Infineon, Luxoft, Yokogawa, Siemens, Alpha Bank, where a total of over 20,000 employees work. Genesis Property is also the developer of the first private student campus in Romania, West Gate Studios, and of the 4-star accommodation unit Studio One Accommodation Suites.