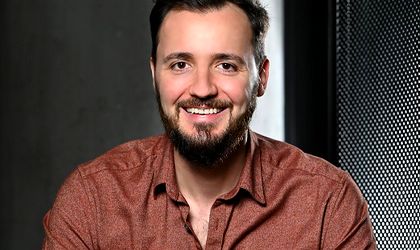 The Norwegian-based multinational, creator of over 25 popular games for PC and consoles, including "The Secret World", "The Longest Journey", "Conan Exiles" and the upcoming open world survival game based in the Dune universe, is expanding to America House office building, located in Victoria Square, in Bucharest.
"Funcom entered very recently the Romanian market and was looking for a central, highly visible, and prominent class A office space with ample amenities and metro access. America House which recently completed a 10 million EUR refurbishment, ticked all these boxes and more", commented David Hay, founder, and CEO of ADD Value Management SRL.

"With its generous pedestrian area and outdoor terraces, various restaurants and cafes, a high-performance Word Class gym, other retail amenities, bike facilities and ESG initiative like BREEAM in Use Outstanding certification process and Net Emission goals setting, America house fits the needs and expansion targets of a fast-growing IT multinational like Funcom and its employees and their set of values", completes David Hay.
ADD Value Management S.R.L, the owner of the America House was assisted by Țuca Zbârcea & Asociații, on the legal side and by Fortim Trusted Advisors, an alliance member of BNP Paribas Real Estate, on the technical side. Funcom was assisted by Popovici Nițu Stoica & Asociații on the legal side, and by REC on the technical side. CBRE brokered the deal.
"We looked for a space with great access that would resonate with our fundamental values: creativity, agility, dynamism. We found all of these in Victoriei Square, at America House. They have been a fantastic partner, playing a crucial role in bringing our vision to life", commented Ionuț Codreanu, Head of Studio Funcom Romania.
America House is an iconic multi-use building, with 28,806 sqm of class A office and retail spaces and 368 parking places, located in the heart of Bucharest CBD on Victoriei Square.
The building also has 14 charging stations for electric cars and three bike rooms with racks for 60 bicycles, equipped with changing rooms and showers.
Among the tenants of the retail and service area are a 1,500 sqm newly refurbished World Class gym, Starbucks, Fru Fru, McDonald's, Gram Bistro restaurant, Noodle Pack, Dabo, ATMS and 2 bank branches, Dr. Max Pharmacy, the chic bookstore Cărturești and Eco Fresh laundromat.
The entire building is accessible to people with disabilities, with easy entrance both from the street and from the underground parking, with special accessible parking spaces. The elevators, the reception area, the bathrooms, and the corridors have been adapted for persons with special needs and comply with the international standards.
America House's Property Management services are provided by Fortim Trusted Advisory Alliance, Member of BNP Paribas Real Estate, since 2011.
America House office tenants include multinational and Romanian blue-chip companies, such as Mastercard, Cisco, Intesa Sanpaolo Bank, McDonalds, OLX, Schlumberger, Țuca Zbârcea & Asociaţii, and the Embassy of Japan and Fortim Trusted Advisory Alliance, Member of BNP Paribas Real Estate.