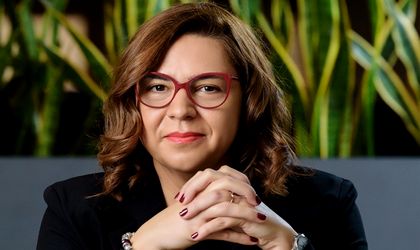 A total of 40 real estate projects obtained the BREEAM certification in the period between January 2020 – April 2021, according to data provided by BRE Group (the UK organization that provides sustainability BREEAM certifications) to BUCHAREST REAL ESTATE CLUB (BREC). 16 of the newly certified projects are office buildings and business parks and 15 are logistic parks or retailers` logistics centers.    
The residential segments account for fewer BREEAM certifications in the analyzed period (5 residential projects, mostly outside of Bucharest). A single retail project obtained the BREEAM (Excellent) certification – IKEA Pallady Store and a single hotel obtained the BREEAM Excellent standard in this period (Radisson BLU hotel in Brasov).
"Over the past three years we have seen tremendous growth for BREEAM in Romania; the ambition of real estate clients in Bucharest, in particular has, driven greater uptake and a desire for more credible sustainability performance for assets. This is a trend we expect to continue and congratulate organizations like BREC in their leadership and commitment to BREEAM," states Dr. Shamir Ghumra, Head of Building Performance Services – BRE Group for BUCHAREST REAL ESTATE CLUB.
BREEAM certifies several sustainability standards (Pass, Good, Very Good, Excellent, Outstanding) according to criteria such as energy efficiency, workplace health, reducing the carbon footprint in construction or demolition processes and protection of biodiversity, innovation, reducing the water consumption, sustainable recycling solutions, transport & alternative mobility.
Globalworth Campus, The Light One building (recently sold by River Development to Uniqa), a portfolio of buildings in the logistics developer CTP in Bucharest, Sibiu and Pitesti or Lidl and Emag logistics facilities are several of the significant investments that obtained the BREEAM certification in this period.
The recently introduced European NZEB (Net Zero Energy Building) standard requires all new constructions or buildings undergoing major rehabilitations to have a nearly zero energy consumption level.
Buildings under NZEB standard will have a high energy performance, with at least 30% of the total energy consumption necessary ensured through the building`s own renewable sources or at a distance of a maximum 30 km from the building.
BREEAM (Building Research Establishment Environmental Assessment Method) is a voluntary green building sustainability rating system established in the UK for assessing the environmental performance of buildings. BREEAM does this through third-party certification of the assessment of an asset's environmental, social and economic sustainability performance, using standards developed by BRE. This means BREEAM rated developments are more sustainable environments that enhance the well-being of the people who live and work in them, help protect natural resources and make for more attractive property investments.
In Romania, buildings are certified either under the BREEAM (UK) standard or the LEED (USA) standard and more recently introduced WELL standard (focused on occupiers` health and wellbeing).
"Considering the European NZEB standard, the active competition on the local real estate market and the need for differentiation, as well as the solid sustainability principles of large corporations (the main clients of the real estate industry), we expect developers to converge to a green future in terms of buildings` sustainability," states Despina Ponomarenco, President of BUCHAREST REAL ESTATE CLUB.
In the pandemic context, the interest in buildings' sustainability and health has been significantly growing. If several years ago the office buildings were the main beneficiaries of sustainability certifications, we can now see numerous logistics projects which have been already certified or are undergoing a certification phase, BREC representative ads.