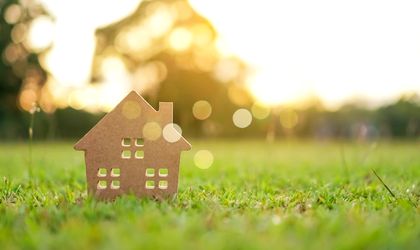 The real estate market is constantly changing and evolving, and the current market can impact any land investment's potential growth and success. In recent years, the market has seen strong growth and increased demand for commercial properties, particularly in urban areas.
One of the key benefits of buying land for commercial use is the investment growth potential. When properly managed and developed, commercial land can generate a significant return on investment, making it a valuable asset for businesses and individuals. Additionally, the right location and development can increase property value and long-term stability, providing a solid foundation for future growth and success.
However, it's worth noting that the potential for investment growth can vary depending on various factors. Thus, potential buyers should carefully research and evaluate these factors before purchasing to increase the likelihood of successful investment growth.
By looking into the advantages and disadvantages of buying land for commercial use, you can decide whether or not it's a good decision. Keep reading. 
Advantages Of Buying Land For Commercial Use
Besides the potential for investment growth or increased property value, another advantage of buying land for commercial use is the ability to tailor the property to your business's specific needs.
When renting a commercial space, you're often limited in the types of modifications you can make to the property. But when you own the land, you have the freedom to design and build a facility that's custom-tailored to your business. It can include specialized lighting, custom floor plans, and specialized infrastructure, which can help your business run more efficiently and effectively.
In addition, buying land for commercial use can also provide tax benefits. Depending on the location of the property and your business's specific circumstances, you may be eligible for tax breaks or other incentives that can help offset the cost of purchasing the land.
That said, speaking with a tax professional or financial advisor is essential to determine if you may be eligible for any tax benefits when buying land for commercial use.
Disadvantages Of Buying Land For Commercial Use
One of the major disadvantages of buying land for commercial use is the high upfront cost. Commercial land is generally more expensive than residential land, and the price can vary significantly based on location, size, and other factors.
Besides the land cost, there are other expenses, such as closing costs, legal fees, and any necessary improvements or renovations. These costs can make it challenging to afford the initial investment, especially if you don't have much capital.
Another disadvantage of buying land for commercial use is the potential for challenges with zoning and permits. Zoning laws regulate how to use land in a particular area, which can vary significantly from location to location. If the land you're considering isn't zoned for commercial use, you may need to go through a lengthy and complex process to change the zoning.
That can be time-consuming and costly, and there's no guarantee that the local government or planning department will approve your request. Similarly, if you're planning to build or make significant improvements to the land, you'll need to obtain various permits, which can also be a complicated and time-consuming process.
In addition, the risk of market fluctuations affects the property's value. Real estate markets are subject to a range of factors that can influence the value of a property, including economic conditions, local demand, and overall market trends.
If the market experiences a downturn or there's a decrease in demand for commercial space in the area, your property's value may decline, resulting in a financial loss. This risk is something to consider when deciding whether or not to invest in commercial land.
Factors To Consider Before Buying Land For Commercial Use
The land's location is crucial for a commercial venture's success. It should be easily accessible to customers, employees, and suppliers and situated in an area with good transportation links. It's also important to consider the surrounding area's demographics and whether the land is in a growing or declining market.
Another factor to consider before purchasing land is the zoning and land use regulations that apply to the area. These regulations can impact the type of development built on the land and may also influence the value of the land.
In addition, it's essential to consider environmental factors when buying land for commercial use. These factors include soil quality, flood risk, and any hazardous materials on the property. These factors can affect the suitability of the land for commercial development and may also impact the development cost. It's advisable to have the land thoroughly evaluated by professionals before making a purchase.
Conclusion
Buying land for commercial use can be a good decision for businesses with a long-term vision and looking for a permanent location to establish their operations. However, it's essential to carefully consider all of the factors, weigh the pros and cons, and seek the advice of professionals before making a decision.