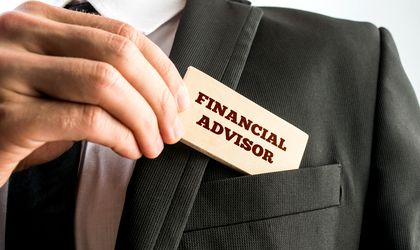 People come to financial advisors for many reasons, including help with investment planning, saving for retirement, saving for college, and estate planning. No matter your goals, you want to be sure you're working with someone who understands your needs. Here are three ways to know if a financial advisor is right for you.
You communicate well
If you and a prospective financial advisor communicate well, that may be a sign that you would work well together. If the conversation flows well and you feel you understand each other, that may mean you're on the same page.
It can be helpful to ask an advisor how they communicate with their clients as well—are they an email person? Do they prefer talking on the phone? If your preferred methods of communication don't match, are they willing to use your preferred method of communication? It may also be a good idea to discuss how often they like to check in with their clients as well as what level of communication you prefer.
Their expertise matches up with your financial goals
It's important to choose a financial advisor with skills and credentials that match up with your financial goals. Different advisors have different areas of expertise. Some may have more experience working with high-net-worth individuals while others have more experience helping clients with more modest finances. Or, for example, if you're looking for advice relating to your small business, you might want to find a financial advisor with experience in that area. Look at a prospective advisor's website to see what they list as their expertise and educational background.
It can be helpful to ask an advisor directly about their experience working with similar clients. When you meet with the advisor, ask about their experience working with clients with similar financial goals to yours. By taking the time to do your research and have a conversation, you can ensure that you choose a financial advisor who is well-suited to help you achieve your goals.
You can have a productive discussion about your goals
When you talk to a prospective financial advisor, you want to feel like they understand your goals and take the time to learn about your unique financial situation—whether you're looking to start a family, plan for retirement, get married, or something else. A productive conversation about your goals can be a good sign that they'll be able to develop a comprehensive financial a plan that makes sense for your financial situation.
Choosing a financial advisor
A financial advisor is a close relationship, so it's important to find someone you feel comfortable with, who has the expertise to help you meet your financial goals. Take the time to do your research and ask lots of questions to ensure that the advisor you choose is a good fit.
Photo: https://www.dreamstime.com/