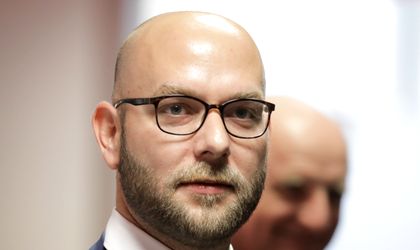 Jeroen Fabry, business unit manager at H.Essers, the transport and logistics firm, is a confirmed speaker at the second edition of Country Focus Community Forum, the 2-day event organized by Business Review on June 5-6 in Bucharest.
He will join the Belgian Forum, in the first day of the forum. The Belgians are among the top 10 largest foreign investors in Romania, accounting to close to EUR 2 billion in FDIs. Going forward, Belgium is looking to increase its profile as a contributor to Romania's economic development. The forum will explore the ways in which Romania can attract more Belgian capital and the challenges faced by companies on the local market.
The second Country Focus Community Forum will bring together Romania's main foreign investment communities and policymakers in a bid to map the country's future strategic economic development.
H.Essers invested last year EUR 7 million in the expansion of the warehouse near Bucharest by another 10,000 sqm. In Romania the company has 850 employees and the new investment was set to create another 285 jobs. The logistics player recorded a turnover of EUR 60 million locally.
At international level, H.Essers has over 5,400 employees spread in 67 branches from 15 countries.