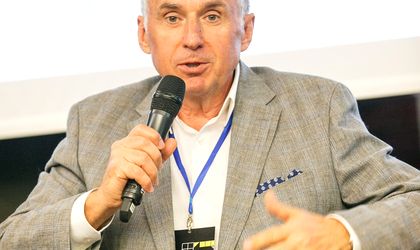 Investors in the real estate sector should have a long-term vision because a crisis in looming in the market, suggested Ion Sturza, president of Fribourg Capital.
Sturza, who developed the office project Liberty Technology Park in Cluj, said that he would "take a 3-4 year break from investments and developments now, because a new crisis is coming but we don't see it yet."
"If anyone wants to invest now they need to have a long-term vision and be prepared for a market correction starting as soon as later this year," said Sturza during Realty Forum 2018.
"Only a 5 percent drop in prices or consumption will lead to a crisis in the real estate sector," he added. The investor said we should expect a "soft landing" for prices, a better situation compared to the crisis from 2008-2010.
Speaking about the potential of secondary cities, Sturza said there needs to be a critical mass of cities with more than half a million inhabitants.
"There are no such cities in Romania, most are under 200,000 people, so critical mass is not achieved. The second criteria is a critical mass of students/academia/higher education of 100,000+ – there is Cluj and Iasi. Third, we need a modern mentality for the city's administrators in order to create a brand for that city – I asked Iasi representatives about their brand and they didn't know what to answer. Cluj, however, is Transylvania's digital heart," said Sturza.