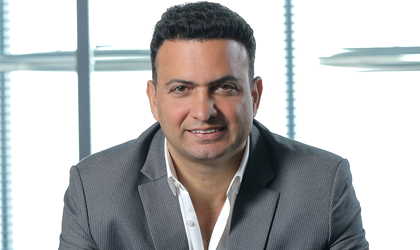 Real estate developer Hagag Development Europe continues its ambitious expansion plans in Romania by adding a new investment to its assets portfolio. The company has recently purchased an office building located on 5-7 Vasile Lascar street, 400 meters away from Bucharest's KM 0 area.
The building covers a surface of ​​more than 1,000 square meters and has gross built area of over 6,000 square meters of office spaces, displayed over seven levels.
"With this new transaction, we are not only strengthening our presence in Romania as a long-term investor and dynamic real estate developer, but we are reiterating, as well, Hagag Development Europe's promise to contribute to the renewal and modernization of central areas by reviving some of the old buildings that have not only historical, but also cultural and heritage value. I am happy to see that, with each investment we add to our portfolio, our vision for Bucharest is progressively materializing." said Yitzhak Hagag, co-founder and shareholder of Hagag Development Europe.
The building's history goes back to more than 75 years and the project enjoys all the facilities deriving from its privileged location. Moreover, the Vasile Lascar area is recognized as one of Bucharest's representative neighborhoods, relevant for both the historical and cultural identity of the city.
Over the past three decades, Bucharest has been facing a notable disinterest when talking about preserving the heritage architecture of historical areas. Whether we are discussing demolition or the neglectance of several remarkable assets, the urban landscape downton has been deteriorating at an accelerated pace.
"Our property on 5-7 Vasile Lascar street is not classified as a historical monument, but this aspect does not make it any less valuable. Both the plot of land it covers and its surroundings are recognized as protected areas, and the investment we are planning here will certainly add value to the neighborhood as a whole. Furthermore, I am firmly convinced that whatever we decide will be the final destination of the future project, it will have a significant impact on the overall image of the central area of ​​Bucharest," added Yitzhak Hagag.