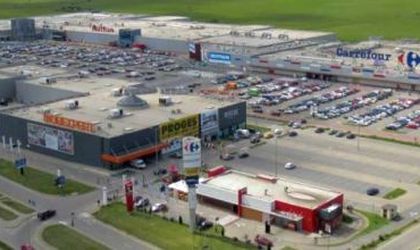 In the middle of an open conflict with Viceroy Reaserch, NEPI Rockastle has reported a net rental and related income up 4.8 percent, on a like-for-like basis, to EUR 252 million in the first three quarters of the year.
Tenant turnover on direct like-for-like property portfolio was up 8.5 percent, and the turnover per square metre up 5.3 percent.
"The Group has continued to pursue its strategy of converting the listed securities portfolio into direct property investments through acquisitions and developments. With a high-quality asset base and operating platform, the group is well positioned to remain the leading real estate investor and operator in Central and Eastern Europe (CEE). The macroeconomic factors combined with the retail specific dynamics of the region in which the Group operates provide long-term growth opportunities for the Company," NEPI Rockcastle's Chief Executive Officer, Alex Morar, stated.
The NEPI Rockcastle official said that the group was focusing on offering customers their preferred social and leisure destinations, by actively upgrading the leisure and entertainment activities in its shopping centres.
The occupancy rate across the entire income-generating portfolio was 95.9 percent as of 30 September 2018. Excluding recent acquisitions and main assets under extension, the details of which are set out below, the occupancy rate was 97.3 percent.
The projects in development in Romania
Shopping City Sibiu is undergoing extensive redevelopment, optimizing and improving tenant mix and redesigning common areas and retail units to improve the accessibility and sightlines. In addition, a 1,800 sqm cinema will be added, meeting customer demand and significantly improving the entertainment offering, positioning Shopping City Sibiu as the premier mall in the region.
The Sibiu mall has a total gross leasable area ("GLA") of 61,300 sqm, split across two buildings;  NEPI Rockcastle owns 56,400 sqm GLA. Between tenentas are Burger King, CCC, Cinema Pink, Deichmann, Hervis, H&M, Interspar, KFC, Libri, Media Markt, New Yorker and Reserved.
Another retail project is Satu Mare Shopping Center which NEPI Rockcastle is currently developing Satu Mare Shopping Centre, and it is scheduled to open on 5 December 2018.
The project is anchored by Satu Mare's first Carrefour hypermarket and has over 1,000 parking spaces. The centre will feature an outdoor terrace of over 1,000 sqm overlooking Somes River, which will be connected to the historical city center by a pedestrian bridge. The terrace will have three outdoor dining areas with selected regional restaurants.
The mall will have a diverse mix of tenants, including regional and international fashion and beauty brands as well as a food court, coffee shops and the city's first cinema operated by Cineplexx.
Satu Mare shopping Center have an 29,100 sqm GLA and the tenants include CCC, Deichmann, Douglas, dm, Hervis, Intersport, KFC, LC Waikiki, New Yorker, Orsay, Reserved, Samsonite, Tom Tailor and Smyk.