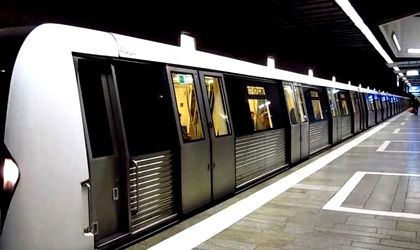 A section of the Bucharest North Railway Station – Otopeni Airport subway line could be built using funds from the European Bank for Reconstruction and Development (EBRD), according to the Pro Infrastructura Association (API), whose representatives spoke to people in Metrorex management. The European Commission has accepted to co-finance only a part of the subway line, between stations 1 Mai and Tokyo (Baneasa), economica.net reports.
Subway line 6 would have a length of 14.2 km and 12 stations: 1 Mai (existing), Pajura, Expozitiei, Montreal Square, Baneasa Train Station, Baneasa Airport, Tokyo, Washington, Paris, Bruxelles, Otopeni, Ion I.C. Bratianu, and Otopeni Airport.
The public tender for the Tokyo – Otopeni Airport could be launched in April, while the tender for the first section of the line is scheduled to be launched this month, according to API.
Before going to the EBRD, Metrorex had tried to revise the loan agreement signed in 2010 with the Japanese International Cooperation Agency (JICA), hoping that the Agency would provide financing for the entire section not financed by the EU, instead of only 30 percent of the Otopeni subway components, as the initial loan agreement, worth EUR 317 million, had stated.
Metrorex officials are also planning to launch a tender in December 2019 for the traffic automation system for the entire new line, as well as a tender for the 12 trains it needs. The total estimated value of the contract for the new trains is RON 420 million, excluding VAT.
In February, the European Commission approved a financing of over EUR 517 million for the first section of the subway line.
In total, the investment in Subway line 6 and its 12 trains will reach about 1.3 billion euros. According to Metrorex estimations, the line should be ready by November 2023.