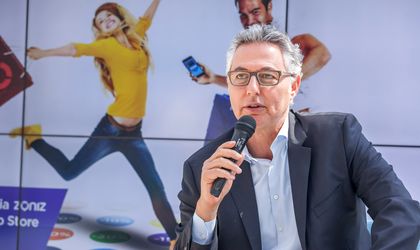 During a real estate conference last week, David Hay, the former CEO of AFI Europe, said that all the non-dominant malls in Romania will have a fate similar to those in Western Europe and the US and eventually disappear.
"In my opinion, the pressure of developing e-commerce and the modified behavior of the consumers will diminish the traffic in small malls that can't be dominant in their cities and earnings will drop. I can't say when, but their demise is almost certain. The big, dominant malls, like AFI Cotroceni, Baneasa, and Iulius Mall in Timisoara are investing and continuously developing themselves, but I must say, without strong food and entertainment components, a mall can't survive for too long," David Hay told BR.
According to CBRE data, 11 new retail projects are being developed at the national level, with completion deadlines in 2018 and 2019. Four projects developed by NEPI Rockastle, totaling 74,100 sqm of leasable area and delivered to Satu Mare, Sibiu, Targu Mures and Vaslui; four other projects developed by Prime Capital, totaling 59,600 sqm of lettable surface, with delivery to Roman, Focsani, Slobozia and Balotesti; a project developed by AFI Europe in Brasov, with a rental surface of 45,000 square meters; a project developed by Element Development in Bistrita, with a 15,000 sqm leasable area, already completed; a project with a leasable area of ​​8,800 sqm, developed at Mioveni by Mitiska REIM.
Between 2015 and 2018, the local retail market grew by almost 40 percent, and the dominant commercial centers had a steady 100 percent employment rate.
"Against the backdrop of declining results in Central and Western Europe, retailers focused their attention on Romania in 2018 to expand the network of stores. The positive evolution of sales in recent years, coupled with the rise in average wages, has made most retailers expand their investment in new stores in both primary and secondary or tertiary markets, and we expect their growth to accelerate over the following period. We also expect new retailers to enter the market this year," says Bogdan Marcu, Partner, Retail Agency, Cushman & Wakefield Echinox.
Therefore, apparently, developers have a hot potato in their hands. They have to find the financial resources to invest and extend their malls to satisfy consumers or else they will lose in the medium and long term. Proof is the continuous effort by NEPI Rockastle to extend the malls in its portfolio and add food & beverage and entertainment areas. In fact, almost all important malls in Bucharest have been extended or at least redesigned in the last few years.
From AFI Cotroceni to Baneasa or Sun Plaza, Veranda Mall, Bucuresti Mall and even Plaza Romania, which was almost killed by AFI Cotroceni, all are struggling to expand and come to meet the consumers' needs.