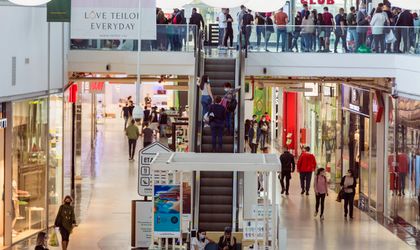 As part of the EUR 39 million extension completed this year, the French real estate group Catinvest announces the consolidation of its regional shopping center Electroputere Parc as the hub for sports equipment and brings the Hervis brand for the first time in Craiova. In a city where sport is a long standing tradition, Hervis joins the other specialized brands in Electroputere Parc offering sport enthusiasts a complete range of sports gear, clothing and accessories.
Hervis is one of the largest multichannel sporting goods retailers in the world, launched internationally in 1972. The brand entered the Romanian market in 2007 and currently has a network of 38 stores.
The first Hervis store in Craiova will be opened this summer in Electroputere Parc, joining brands like Decathlon, Intersport, Sportisimo, Sizeer, Grid, Various Brands, Top Sport (Adidas) as well as the official store of Universitatea Craiova, the iconic football team of Craiova. The Hervis store will cover an area of over 1,100 square meters and will be located in the newest extension of Electroputere Parc.
"With its unrivalled offer of sport brands, Electroputere Parc has become the dominant hub for sports and urban equipment in Craiova and throughout the entire Oltenia region. The opening of Hervis is a long-awaited moment. We want to be the place where sports enthusiasts find any equipment and accessories to help them practice their favorite sports and have a healthy lifestyle. We will therefore continue to bring other important sports and urban retailers such as Sport Vision and Buzz", explains Jibril Semour, general manager of Catinvest Eastern Europe.
The addition of new brands is the result of the latest expansions and development of the shopping center. This makes Electroputere Parc the reference shopping center in the south west region of Romania, offering access to already over 187 top brands in retail, fashion, food, entertainment, all in one place, over a total sales area of 92.000 square meters.
Catinvest has committed a total of €58,5 million for further expansions of Electroputere Parc and the construction of new retail premises, offices, co-working and aparthotels for a total of 48.000 square meters.