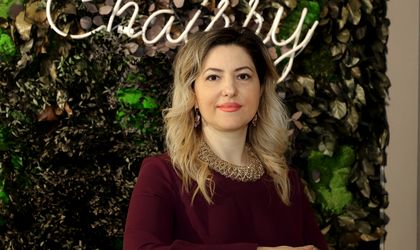 Chairry Design & Furniture, a company specializing in fit-out – complete interior design solutions – is leasing a 240 sqm space in the UpGround compound, owned by the international investor Globalworth, in the Northern area of Bucharest. The company's 12 Bucharest-based employees will relocate to the new space starting July this year.
The new space is 50% larger than the current Chairry Design & Furniture showroom in Bucharest in the Faur area. The relocation is part of the company's expansion strategy, both in terms of geographical coverage and the new market segments addressed.
"The decision to relocate in a space located in a premium and advantageous area of the Capital comes in the context of increased demand from the quality segment. In 2021 and the first half of 2022, Chairry signed the interior design for over 4.000 square meters of interior spaces, representing hotels and restaurants, swimming pools and SPA centers, offices and medical clinics. This is one of the main reasons we designed a development strategy to meet the market demand, but also to give us the opportunity to expand into more segments, such as the medical sector and offices fit-out", says Raluca Dorobantu, Managing Partner, Chairry.
Approximately 40% of the newly leased area will be assigned as work area for the company's employees, while an extended area of 150 sqm will be the showroom area for design and furniture items supplied by Chairry Design & Furniture.
The new showroom will showcase various furniture and design products from over 50 Chairry suppliers and partners. Of Chairry's best-selling furniture pieces over the past two years, 60% are European imports and 40% are custom-made, through local manufacturers.