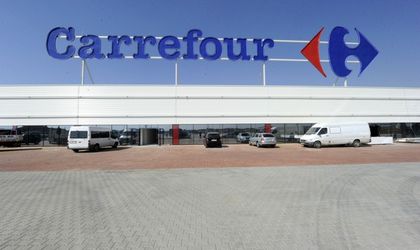 French retailer Carrefour is opening its 23rd local hypermarket in Drobeta Turnu Severin, Mehedinti County. The new outlet will be located in the Severin Shopping Center and is the first hypermarket the retailer has opened this year, after opening six Carrefour Market supermarkets in 2010 so far.
The new hypermarket has a sales surface of 7,100 sqm, 25 cash registers, 1,000 free parking spaces, and around 50,000 items on sale. It will employ 250 people.
Severin Shopping Center is located close to the city center. Besides the Carrefour hypermarket it includes a DIY Bricostore outlet, and local and international brands such as Deichmann, New Yorker, Orsay and Takko.
Carrefour's sales in Romania in Q1 of 2010 amounted to EUR 269 million, a 3.5 percent rise on a like-for-like basis due to the expansion of sales space. Carrefour employs over 495,000 people in Romania, and runs 22 hypermarkets and 26 supermarkets.