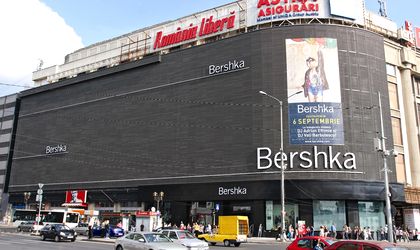 Iditex group, which owns brands such as Zara and Pull & Bear, has opening its fourth Bershka store in Bucharest in Unirea Shopping Center. The store consists of 1,200 sqm divided between two levels: the first floor and an 850-sqm space in the Calarasi section of the shopping facility.
Part of the shopping center's façade has been refurbished in a partnership between Unirea Shopping Center and Iditex. A previous announcement placed the value of the works at EUR 1.5 million.
Bershka, which appeals to the group's youngest target market, was created in April 1998 as a new concept in retail and fashion. It now has 665 stores in 47 countries. Bershka's spacious stores are meant to be a must-see venue for street fashion, music and art. Visitors to Bershka shops can watch videos, listen to CDs and read magazines.
Iditex operates over 40 stores in Romania under the following brands: Zara, Pull & Bear, Stradivarius, Oysho, Zara Home, Massimo Dutti. It is expected to open its first Zara store in Pitesti by the end of this year, in a building which is over 110 years old.
Iditex reported EUR 75 million in turnover for 2009, with
the largest contribution, EUR 46 million, coming from the Zara brand. In Romania, Zara had a gross profit of close to EUR 11 million in 2009.