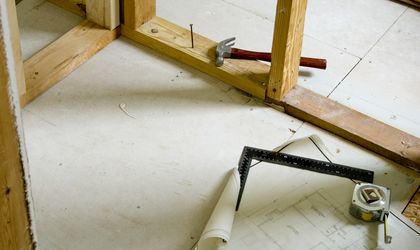 Are you looking to improve your home, whether you want to increase its value so you can sell it or you simply want to make it more comfortable for you and your family? There are several different approaches to improvement that you or a future buyer will appreciate and that can increase what your home is worth.
Home Lift
Many people do not realize that installing a home lift is possible and affordable in many different structures as long as there is more than one floor. There are several good reasons to have a home lift. One of the main ones is the increased accessibility. As you or your family members get older or encounter mobility issues, a lift can help ensure that you are able to move about the home freely. It can also simply make it easier to move heavy items between floors. If you are concerned about safety, there are many home lift safety features that can offer you peace of mind.
Original Features
If you live in an older home and you start a renovation process, you may find that there are some wonderful original features hidden under paint, carpeting, wallpaper, and cheap paneling. You probably wouldn't want to start a renovation project just on the off chance that you'll find them, but do be prepared to incorporate these beautiful elements into your new home design if you encounter them. And if you discover only disappointment as you strip away the old carpeting and wallpaper and find little underneath, keep in mind that you can recreate those original features even if there's nothing left of them now.
Outdoors
From a pool or hot tub to renovating a shed to creating an area for entertainment, there's a lot you can do to your outdoor area even if you only have a small amount of space to work with. First, think about your needs. Do you want an area for the kids to play? Or do you need a freestanding home office? Maybe you want the perfect space to entertain friends. Be creative as you look into your options. Maybe you'll decide on a pizza oven or an outdoor bar. You could also consider installing heat lamps to make the area usable throughout much or all of the year.
Your Kitchen
If you're an avid cook, or trying to find inspiration to cook at home instead of food delivery all the time, or you're trying to maximize the value of your home, a kitchen renovation may be the way to go. Even small improvements to the kitchen area can mean big improvements in value. If you're doing the renovation with your own needs in mind, you should focus on the changes that are most important to you, whether big or small.
Adding a Room
This is another excellent way to add value, and it doesn't always have to require an extension. Building up instead of out may also be an option. Alternately, you could extend a room instead of creating a new one. This might be the right choice if you have a kitchen or living room that is especially cramped.