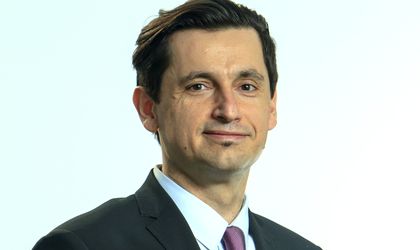 From October 2021, Robert Jasinski will be the managing director of Danone Romania SRL, which produces and distributes fresh dairy products and plant-based products, and Nutricia Romania SRL, which deals with the baby-food and clinical nutrition products of the company. The leader was the managing director of Nutricia Romania SRL so far.
In November 2020, Danone announced its "Local First" plan aiming to transform the company's operations. The basic objective of ​​Danone's adaptation plan, which includes structural and organizational changes, is that locality has become essential for the company to enable the company to regain sustainable and profitable growth through a more agile, efficient and simplified organization which gives more autonomy to our local teams, in proximity to consumers. Thus, the company can operate more efficiently if it focuses on local consumer needs in each country where Danone is present. The first step in bringing all of Danone's business branches and product categories under common control at the local level has been achieved with the current appointment.
"It is a great honor for me to take a lead in the management of Danone's entire operations in Romania in the future – Robert Jasinski said in connection with his appointment. – The pandemic created a new business environment, which confirmed the need for the company to change its current operating structure. Our global vision of 'One Planet. One Health' – which also highlights the sustainability of the products in the company's portfolio – has now become even more a priority. The epidemic has steered consumer needs even more towards healthy and sustainable eating habits. An important new element is that decision-making processes will be shortened, some of which will fall into local hands. It is a huge responsibility while it is bringing new opportunities too. By seeking new ways to promote healthier diets, we will drive sustainable growth through an even stronger portfolio of purpose-driven products, brands and services."
The new appointment of Robert Jasinski is effective from October 1, 2021.
Natalia Gelshtein-Kiss, who has been the managing director of Danone Romania SRL until now, will continue her professional career with new projects in Danone company.