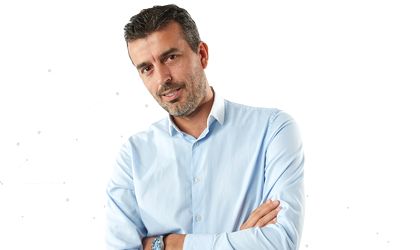 TBI Bank has announced the appointment of Costin Mincovici, a professional with over 17 years of experience in the risk area, as Chief Credit Officer. He replaces Martin Muransky, who will take over as Chief Risk Officer within 4finance, the mother company of TBI Bank and one of the global leaders in consumer finance. 
Costin Mincovici is specialized in managing risks across the entire credit lifecycle. Throughout his career in banking and non-banking institutions, he assumed roles in a wide range of positions in the area of risk, from credit risk or anti-fraud to portfolio quality, and he actively managed significant credit portfolios. He joined 4finance in 2017 as Head of Risk for Europe & Global Head of Collections.
"I am excited to join TBI Bank and support its vision for the future based on digital transformation. During my time at 4finance I got to know TBI Bank well and I am happy to become part of its strong team of visionaries," said Costin Mincovici.
"Talent is the most vital part of any business success. We are always looking for effective managers to join TBI Bank's team and help us build a bank that does not stay still but evolves in accordance with the client's needs. Costin's appointment is important for our operations and his experience and passion will enable our whole organisation to prosper. We thank Martin for doing a great job at TBI Bank and I sincerely believe that he will be a strong asset at the group level as well," said Petr Baron, CEO of TBIF (TBI Bank).
The new Chief Credit Officer al TBI Bank will focus on the entire retail credit lifetime cycle, maintaining and developing the current great steps done by the Retail Risk team, aiming to improve the overall risk experience both for the external and internal customers, walking towards the Next Gen Digital Lender strategy of TBI.