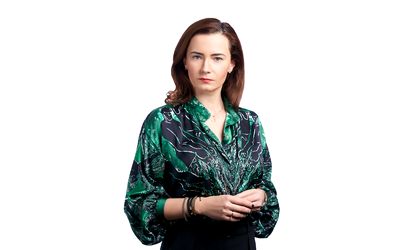 Delia Iliasa will take over the responsibilities related to the commercial development of the company, and Andrei Vasile, co-founder of SanoPass, will keep his role of Managing Partner with responsibilities in the area of ​​Business & Product Development.
Currently, the SanoPass network has over 850 clinics and 10,000 users. With the takeover of the commercial area, Delia Iliasa will focus on recruiting a team to bring the network of clinics to a minimum of 1000 clinics by the second quarter and to double the number of individual and corporate users in 2021.
"The fact that I join the SanoPass team is an important step and a new professional stage for which I would dare to say that I have prepared my entire career. In the context created by the pandemic and the challenges it has brought in 2020, medical prevention is of strategic importance, and we believe that technology is the means by which we can prevent at national level and at high standards. In one way or another, I am with SanoPass almost from the beginning, initially as a potential health care provider, later as a member of the Advisory Board, thus having the opportunity to get to know the business and the team," says Delia Iliasa, Managing Partner at SanoPass.
Delia Iliasa has 20 years of professional experience, holding over time several management roles, such as the commercial director of the Medicover group and the position of director of operations within World Class Romania.
"Delia's nomination takes place at the best possible time, with the potential to develop the company even faster in the desired direction. Just two years after its establishment, SanoPass is a viable alternative to the classic prevention medical subscriptions, managing to attract among its customers companies eager to simplify employees' access to health services through technology," adds Andrei Vasile, co-founder of SanoPass.
SanoPass reached 10,000 subscribers, a fivefold increase since the beginning of the epidemic in March 2020, when the company had 2,000 users.
The growth in 2020 is based on B2B sales and partnerships with giants in the financial sector (Mastercard and partnerships with the insurance market), projects that represented the entry of SanoPass in the segment of individuals.