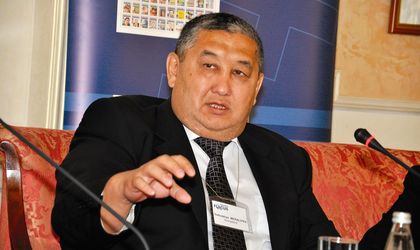 Saduokhas Meraliyev will step down from the CEO position of Rompetrol this June, but will remain a member of the company's board of administration, informs Mediafax.
"This is the consequence of the rotation strategy agreed upon together with the group's sole shareholder KazMunayGas (KMG), and it is in line with the development lines of both companies. The Rompetrol Group will announce the replacement at the right time," said Rompetrol representatives.
Meraliyev was appointed CEO of Rompetrol in July 2009. His appointment came about one month after Patriciu sold his remaining participation in the company to KMG which thus became sole shareholder.
Between 2007 and 2009, Meraliyev served as the company's deputy general manager and prior to that he held various positions within KMG.
The main objective of Meraliyev's mandate was to increase the refining capacity of Petromidia, Rompetrol Group' most important asset, up to 5 million tones a target which could be reached in September, the company said.
Simona Bazavan