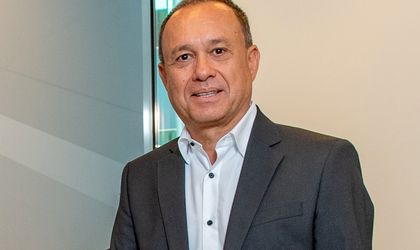 Nusco Imobiliara continues the implementation of its development plan by increasing its team, recruiting Sorin Dumitrașcu as Development Director. Dumitrașcu has over 30 years of experience in construction management and has contributed with his expertise in developing and delivering multiple major projects, in both local and international markets.
A construction Engineer by profession, throughout his career, Dumitrașcu has managed over 25 large-scale projects, both in Romania and globally – covering areas which range from infrastructure to residential spaces, office developments and even world cup stadiums.
"I want to continue what I have learned throughout my career, adding quality and sharing my experience with Nusco Imobiliara developments. The fact that I am in a stage of professional maturity will help me manage several construction sites in parallel. This role covers a complex activity, being close to the project from the concept phase, right up to the delivery: the budget execution part of the projects, project administration and construction management", a said Sorin Dumitrașcu, Development Director, Nusco Imobiliara.
This is a new position within the company and it is dedicated to the development processes of all our projects. "A recruitment of this level will help us grow our portfolio at an even better pace thanks to our coordination with such extended experience. I am confident that Sorin will excel in his work. We constantly invest in our team trainings and continuously search for top professionals", explained Michele Nusco, CEO, Nusco Imobiliara.
With 25 years of experience, Nusco Imobiliara is a reference player in both residential and commercial developments throughout Romania. Nusco Imobiliara has built and successfully  delivered important projects on the Romanian market: Premio – a premium residential boutique; CITTA' Residential Park residential complex; Nusco Towers office building; Caramfil Office; Floreasca One Office Building; Floreasca Two Office Building; Pipera Commercial Park; Nusco City Phase 1A; with Nusco City Phase 1B, already in the works; Nusco City, Phases 3 and 4, prepared for launching, and in final preparation for development of the newest villas compound – Nusco Homes.