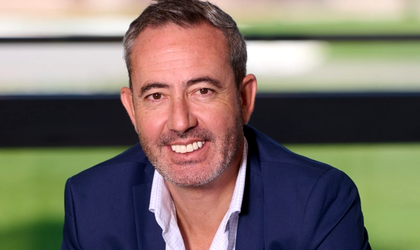 Philip Morris International (PMI) has appointed Joao Brigido as Manufacturing Director of the Philip Morris Romania factory, starting August 1st, 2021. Joao Brigido takes over the mandate from Herman Van Staalduinen, who managed the factory for the last 4 years and was appointed New Products and Technologies Introduction Program Director at Philip Morris International.
Philip Morris Romania Factory in Otopeni is at the heart of PMI's strategy to replace cigarettes with low-risk products as a result of an investment of over $500 million to develop the consumables production capacity for IQOS, PMI's electronic tobacco heating system. Over 92% of the Philip Morris Romania factory consumables production for IQOS is exported to 54 markets on 5 continents.
Joao Brigido joined the Philip Morris Portugal team in 1999. Since then, he has held positions in Philip Morris International affiliated companies in several countries, including Director Operations for Philip Morris South Korea and Director Operations for Philip Morris Brazil. In 2019, he was appointed Director Operations at Philip Morris Philippines and managed the Batangas and the Marikina factories.
"I am happy to continue contributing to transforming the company and delivering a smoke-free future. I congratulate my predecessor for transforming the factory in Otopeni into one of the most important and state of the art production units within Philip Morris International, with a significant economic impact and with a great respect for the environment.Investments in the factory, in people and in research and innovation for the development of new products will continue to ensure a better future for the million adult smokers who would otherwise continue to smoke", said Joao Brigido, Manufacturing Director, Philip Morris Romania.