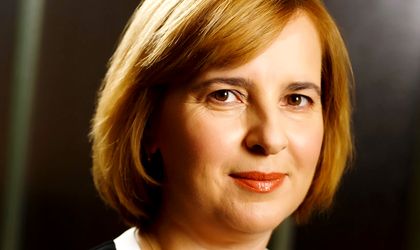 EY Romania has a new partner for the Audit and Financial Services department – Alina Dimitriu. She has 22 years of experience, mostly in auditing and consulting in the fields of insurance, banking and real estate. Dimitriu joined EY in 2012 as director.
"My new role in the EY team is a new professional stage for me and a challenge to further develop the EY Auditing practice on a multidisciplinary and multi-sector basis," says Dimitriu.
Alina coordinates EY Insurance, Banking and Non-banking Audit Projects, Solvency II, Balance Sheet Review and Asset Quality Review and is involved in providing assistance in designing internal audit procedures and methodologies, risk-based and internal audit functions.
"I am pleased to announce the promotion of Alina as a Partner in our Audit Team. She is a well-known professional in the market and has a wealth of experience in both external audit and financial services consultancy, "says Bogdan Ion, country managing Partner at EY Romania.