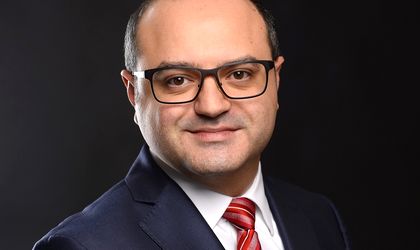 Erhan Savas has been appointed as Country Managing Director for ABB in Romania, as of October 15, 2019, succeeding Tomasz Wolanowski who spent six years in the role. Erhan Savas' role also includes the Local Business Manager position for the Electrification business with oversight responsibility for the Republic of Moldova.
Erhan Savas, a German citizen of Turkish descent, holds a Master of Science degree in Management from the University of Mannheim, Germany. He joined ABB in 2008 and since then he has held various roles of high responsibility at ABB in Germany and Turkey in Business Development and Sales and Marketing management, his last assignment being as Sales & Marketing Manager for ABB's Electrification business in Turkey.
ABB has been present in Romania for over 90 years. ABB's activity in Romania includes key projects for power transmission and distribution, robotics solutions (with applications for welding, painting, palletizing and handling, including preventive and reactive maintenance), the launching in Romania of YuMi – ABB's first collaborative robot, Flame proof / AMD motor applications and AMI motor applications for thermo power plants, low-voltage panels supplying power to various production units in the automotive and petrochemical industries, as well as the timber industry.
In the e-mobility sector, ABB offers a complete range of electric vehicle charging solutions in Romania, starting from 4.6 kW charging stations, up to 350 kW fast charging solutions, both for electric vehicles and for the fast charging of the electric buses. ABB operates in Romania through five businesses: Electrification, Robotics & Discrete Automation, Motion, Industrial Automation and Power Grids.