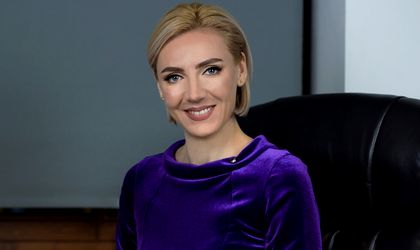 Many key sectors have been impacted by the en-masse and overnight shift to teleworking, but to find out how the financial sector fared in this aspect and if the change actually proved to be beneficial or not, BR turned to Lorena Basmaluta, General Manager at Mozipo, for an exclusive opinion article.
"The financial sector has proven one more time that it has a great capacity to adapt to any situation. Once more, the financial sector was ready to be among the first sectors embracing this new form of work, teleworking. At the same time, the personnel working in this sector showed maximum adaptability and desire to get through this medical crisis, both at a personal and professional level.
Teleworking is a type of work that also existed in the past, but it has now strainedly been brought to light in 2020. From now on, teleworking will be an alternative of work to be considered by employers.
Employers had to turn their attention much more to IT resources, to internal working flows, and last, but not least, to employees. They have improved their IT systems, they have simplified working flows within their own companies and they have rapidly implemented medical measures dedicated to employees in accordance with the laws in force.
We can appreciate that no employer has considered the pandemic situation in his business plan. However, in reality, employers' adaptability has been remarkable. Could it be the fact that in Romania for 30 years, employers have been used to a permanently changing business environment?
Although there have been almost 2 years in which Romania has been in a state of alert, home working/ teleworking has become a normality in employees' life.
During all this period, employees have seen the employer's full implication in facilitating home working precisely as they wanted to protect their health. Employees have shown flexibility, responsibility for a job well done and therefore, the working rhythm in companies was not reduced, on the contrary, it increased. However, employees feel the need to interact with their colleagues. They have begun to miss the official working environment and they want their professional activity to be performed also at the office.
I can only identify one disadvantage for this working modality, which can appear in any sector of activity, not only in the financial one, the lack of team spirit. The loss of a sense of adhesion to a homogenous group and a unitary whole leads to a loss of all the advantages deriving from teamwork. Let us not forget that in a company, the human resource is the most important one, but the power of the human resource resides in a team. The team and its spirit are the vectors that lead a company to success and can fulfill the professional satisfaction of each and every employee.
One thing is for sure, teleworking will be a part of our life more than we have been used to until now. It will be up to each employee and employer how he will embrace and maximize this working modality to his advantage, but also in favor of the services provided to his customers."
By Lorena Basmaluta, General Manager at Mozipo
About the author
Lorena Basmaluta is General Manager in a fintech company focused on advanced online lending products. With a solid professional background and a bachelor's degree in Master of Business Administration, certificated on risk management and internal auditing, she coordinated and trained banking teams focused on sales, users of core banking systems, including collection and recovery strategies. With over 15 years of experience in the financial banking system, she is actively interested in transforming the standard and classic financial activity to one that is new, easy to embraced and understandable by both clients & company's employees.