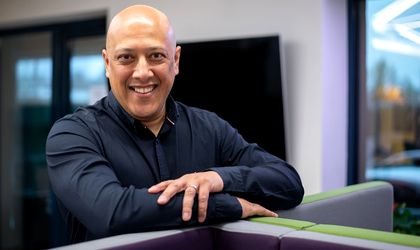 The Great Resignation was a revolt by workers in the United States who were fed up with employers disregarding their wellbeing. The pandemic had a profound effect on workers, and many of them decided to quit their jobs. In April 2021, the US Bureau of Labor Statistics reported that over 4 million people had resigned from their jobs, the largest number in the history of the United States.
An opinion by Darren Allen, Development Director at Genesis Property
A study in Europe also showed that a significant number of workers intended to quit their jobs throughout 2022. The study, which was conducted by German-based company Personio and involved 1,000 employees and 500 HR decision makers in the Netherlands, revealed that 46% of workers planned to resign. It is clear that a company's success depends on its people and these findings highlight the increasing need for HR departments to reassess their strategies and focus on the wellbeing of their employees.
The Great Resignation, which has seen a significant number of workers quitting their jobs, did not happen overnight. It was a natural outcome of the effects of the pandemic, which has exacerbated a number of underlying issues in the world of work. These include retirement, relocation, reconsideration of career goals, reshuffling of the workforce, and reluctance to continue working in difficult conditions. All of these factors have contributed to the current wave of resignations, as workers seek to improve their circumstances and find more fulfilling work.
The pandemic has had a profound effect on work-life balance and employee appreciation, leading to an insurgence against employers who do not treat their people well. From the perspective of employees, people have always cared about proper working conditions, but the pandemic gave them the courage to speak up and take action. This has resulted in a sudden and unexpected increase in resignations, as employees refuse to continue working in conditions that are not conducive to their wellbeing.
Moreover, there has been a growing interest post-pandemic in psychological contracts and their inherent breaches in the workplace from an employee perspective. This aspect of the employee contract often goes unnoticed, but the impacts are visible in turnover intentions from varying experiences of pay, absenteeism, presenteeism and burnout, to name a few.
The psychological contracts, as defined by Denise Rousseau, are an individual's beliefs about the terms of the exchange agreement between employee and employer and it concerns the idea of an exchange between parties. This can be an unwritten agreement between an employer and employee that outlines the expectations and responsibilities of each party. This contract is based on mutual trust and respect, and it plays a crucial role in shaping the employee-employer relationship.
However, the pandemic has caused many breaches in the psychological contract, as employers have struggled to adapt to the new realities of remote work and employees have had to deal with increased stress and uncertainty. This has led to a decline in trust and satisfaction. One of the main reasons for this breach is the lack of communication and support from employers. With many employees working from home, it has become more difficult for employers to provide the necessary guidance and assistance, resulting in a feeling of isolation and frustration among employees, who may feel that their contributions are not being recognized or valued.
Another reason for the breach in the psychological contract is the lack of flexibility and support for employees. Many employers have not been able to adapt to their changing needs, who may have to deal with additional responsibilities such as childcare or home-schooling. This has led to a decline in job satisfaction and an increase in burnout.
In order to repair this breach, employers need to take a more proactive approach to communication and support. This means providing regular feedback and recognition for employees, and offering the necessary resources and support to help them cope with the challenges of the pandemic. One way to do that is being more flexible and understanding, offering flexible work arrangements, such as part-time or remote work, in order to accommodate employees who have additional responsibilities.
Overall, the pandemic has exposed many weaknesses, and it is up to employers to take action in order to rebuild trust and satisfaction among their employees. At Genesis Property, for example, we developed and launched IMMUNE Building Standard™, a blueprint for the health threats in the built environment. By addressing the challenges of the post-pandemic world, employers can create a more positive and productive work environment for all.
The workspace of the future will have to recreate an experiential environment that revolves around the working and living trends of the future. It must be the central element in creating communities where people can find what they lost in the past years: the joy of participating in common activities with those with whom they share common values.
So today more and more workspaces are being reshaped and realigned to the trends of the future. For some, this means an upgrade in design and facilities. For others, it means a more radical transformation to include more than just a workspace, but an entire ecosystem of spaces, facilities and experiences tailored to how people want to spend their time at work and in their personal lives.
This trend is exactly what stands at the foundation of YUNITY Park, a new real estate concept located in the northern area of Bucharest developed by Genesis Property, one of the most important Class A office developers in Romania. Designed as a campus in the extension of office buildings, YUNITY Park will provide urban support for experiences tailored to people's lifestyles, not only for the time spent in the office, but also for personal or social time, adding facilities like co-working and co-living, an urban forest, spaces for business and social events and areas for entertainment and wellbeing. The project is expected to be completed in the first months of 2023, with a total investment of €50 million.