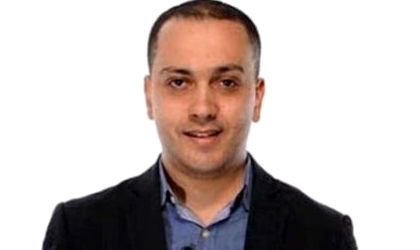 Ahmed Ezzat Fahmy, MBA, founder, Vanilla Social Media, says that there are 10 elements that each startup has to pursue in order to enhance customer experience.
Ezzat will speak at Startup Path, in the second day, on the topic of "Customer Centricity – from quality to customer experience."
How can entrepreneurs ensure a smooth customer experience? How important is the balance between quality product/service and good customer experience?
Let's agree that building a great brand is a unified, ultimate objective for all entrepreneurs. Customer trust is the key to any prominent/leading brand. Customers pay more for the great brands because they trust them and believe in their products. This trust is the outcome of delivering high quality products and/or services. According to ISO Standards, "Quality" is defined as: "Fulfillment of Customer Requirements". Those requirements could be related to the functionality of the products, level of service, price, location, timing, or even the employees' performance.
Thus, producing high quality products or services (I.e. Fulfilling your customer Needs and requirements) can lead your startup to:
Provide a positive customer experience
Induce viral Marketing and positive word of mouth
Establish a distinguished brand
Build and maintain customer loyalty
Maintain long term customers (lifetime value)
Aid in low cost customer acquisition over time
As a startup, we usually have two challenges here:
The first challenge is balancing a sensitive relation between 4 elements for the startup, which are:
1) Quality of the product/service 2) Available resources 3) Cost of production 4) Pricing of the product/service.
Producing high quality product or service is consuming cost while startup resources are limited.
Therefore, producing high quality product or service will raise the cost of production as well as the pricing to the customer.
Consequently, the customer may reach a point where he/she can't afford the service. So, the right method to maintain the balance of this relation is to assess and determine your customer segmentation and profile as well as their expectation, affordability and production of the matching product and service.
The second challenge is proper management:
While your startup is growing, you won't be the only person responsible for all the work. You have employees now and their values, skills, capabilities, understanding, work objectives and communication styles are all different. So, one of your main priorities as an entrepreneur is proper alignment and integration to make sure that all the team is playing the same "song" .Practically speaking, this is not an easy task. You will need relentless training, motivation, policies, leadership skills and flexibility till you can adeptly play that "song".

You can do a lot in customer centricity to achieve higher results. For example, try to change your mission and your team's mission to be aligned with this objective "I want to help my customers to feel good or I want to help my customers to feel Happy". Why this mission in particular? Because by making the end-goal of your customers your startup's mission, you and your customers can now "intersect" at a common point. Thus, you can create a service that reflects your customers' desire (happiness) and can now set a foot in establishing the awaited trust between you and your customers.
To achieve this mission, start by focusing on those 10 elements in your startup:
Tangibles ; What are the tangibles that if you have could help the customer feel happier?
Reliability; Do you produce a reliable product or service? How can you become more reliable?
Responsiveness; Are you responding fast and positively to your customers communication initiatives? (Amazon is a very good example)
Understanding Customer Needs; Do you have a mechanism to collect customer requirements and feedbacks?
Access; What about your location, Parking, Telephone, Support, Help or Website Tree that all facilitate access of your customers to your services?
Communication; What is your main communication channel and what is your communication style? Does it match your customer profile?
Credibility; Are you credible source of info or service for your customer?
Competence; Are your employees competent to the same level that customer requires?
Security; Take care as this is a common trap (Remember Facebook breach and Mark Zuckerberg inside the congress)
Empathy; Mainly reflected in the way you respond to your customers' complaints.
Are growth hacking useful only for start-ups, or also for more established companies?
Everyone wants to grow ridiculously fast and acquire millions of users and dollars in revenue. Once the entrepreneur starts his operation, he will quickly realize that growth and sustainability are the most challenging parts, even harder than the "take-off" stage at the beginning of the startup. However, growth hacking is useful for any company in any phase, from startups to more established phases. Think of Facebook, Airbnb, Netflix or Uber: all of them used growth hacking to grow fast. Growth Hacking is not easy and is very strategic because it is not one element that you need to focus on to grow fast. You have to focus on marketing, sales, and operation all at the same time to make it more efficient and effective to grow fast. While automation is one of the keys for that, I can tell that my own definition to growth hacking is to put a clear mission and work hardly with the team on it. I recommend that any mission should encompass three critical parts: "Reducing your Customer Acquisition Cost", "Increasing your Customer Lifetime Value" and "Creating a super mechanism for referral".
We are actually in an era in which everyone is looking for this and your startup could be one of the startups helping business to achieve this mission.
What are some of the trends you are seeing on the improvement of customer experience?
In 2017, 75 percent of companies said that their top objectives were to improve customer experience, as per Forbes. Let's say it frankly, if you want to improve the customer experience as an entrepreneur, you have to get more involved in the customer experience strategy and implementation by yourself. Remember the first part? Make your mission to help customers feel happy.
In 2018, personalization and customization became one of the trendy and opportunistic areas in customer experience. Whether it is to find more tools to be used or to create your products and service in this area, customization helps businesses personalize their message and make it one to one.
Augmented Reality is definitely one of the high trending zones in the customer experience improvement. Want to tell your customers how can they use your product? Leave it to the AR experience.
Data is the new oil. Using customer's data to achieve more numbers to your business is a solid method. However, the way you manage your customer's data while ensuring customer security is quite tricky and needs attention. In 2018, after GDPR and Facebook data breach incidents, customers were affected negatively and felt less secured.