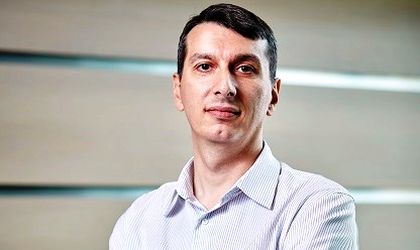 TBI Bank has appointed George Galtchin as Digital Transformation manager. With more than 25 years of experience in IT, he will contribute to the development, management and implementation of the tech strategy regarding the bank's digital future in Romania and Bulgaria.
"TBI's goal is to become the latest generation digital creditor, providing customers with affordable services in the fastest and easiest way possible. Thus, TBI is constantly investing in IT infrastructure and innovative solutions to increase efficiency both in the delivery of customer service and back office operations, and I am pleased to have the opportunity to contribute actively to the future digital transformation of TBI," said George Galtchin, the new Digital Transformation Manager.
In the next period, George Galtchin's mission will be to extend the use of innovative technologies and solutions to accelerate the achievement of TBI Bank's goals. At the same time, the new Digital Transformation Officer will form a dedicated talent team in the field of digitization, which will be responsible for the expansion of cloud technology and the integration of advanced digital solutions into TBI's work.
"Over the past two years, attracting talent to the company on all lines of business has been a priority for TBI Bank and we are glad that George Galtchin joins our team now. It has a key role in the digital transformation of TBI, and extensive experience in strategic planning, complemented by technology expertise, will help the company grow further and strengthen its position in the markets it operates in," says Petr Baron, CEO of TBIF Financial Services, the mother-company of TBI Bank. "We have ambitious goals and we want to always offer our customers the best experience. Therefore, we need to adapt to technological progress, which also means developing from scratch personalized solutions tailored to the needs of our customers, which offer them more flexibility and freedom. That is the only way we can provide the basis for TBI Bank's success in the current and future context," added Baron.
George Galtchin graduated from a Master's degree in Finance and Financial Services Management, and is passionate about building airplanes – from helicopters or planes to drone.