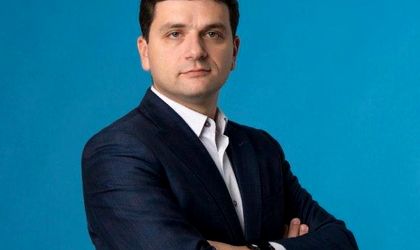 Romanian IT company Zitec registered an increase by 30 percent in revenues in the first semester of the year and aims to reach over EUR 5 million in turnover by year-end.
The projects delivered for clients from Romania, USA and UK generated most part of the company's revenues in the first semester, according to Zitec. The company has also worked for clients in the Netherlands, USA, Switzerland and UK.
"Last year we chose to give up on several business directions, less profitable and focus on the main fields from Zitec portfolio, a decision which was validated by the current results, including in 2016, a tendency which maintained also in 2017. Thus, in the first half of the year, we registered a revenues increase by over 30 percent, compared with the same interval of 2016," said Alexandru Lapusan, CEO and founder Zitec.
According to Lapusan, the revenues registered by the digital marketing services exceeded EUR 130,000 in the first six months of the year and at the level of the entire year, they will increase by 50 percent compared with 2016, exceeding EUR 300,000.
Until the end of the year, Zitec aims to reach a turnover of over EUR 5 million, due to the high increase in the software development and digital marketing.
This year, the company will invest EUR 400,000 both in other firms, as well as is the development of own products. Moreover, it intends to expand in 2 cities from Romania, as the first steps were made in May with the first office Zitec in Brasov.
Zictec has currently 145 specialists in Bucharest and Brasov and until the end of 2017 it will reach around 160 employees.