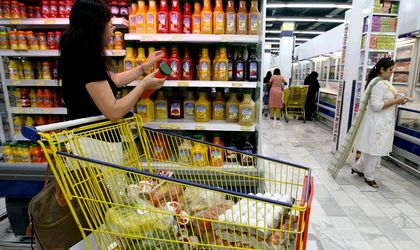 European consumers could be entitled to compensation from food producers including for the marketing of double standard quality products. The EU could make producers pay compensation to customers after MEPs made new proposals on the topic.
MEPs have made new proposals regarding new ways in which community legislation can protect consumers when it comes to the sale of products with different food standards in western and eastern Europe. One of the proposals aims to create a legal framework that will allow European consumers to receive compensation from producers when their rights have been breached.
"The national authorities fail to address this issue individually and therefore this calls for a solution at EU level. We recall that Directive 2005/29 / EC on unfair commercial practices is the main instrument for consumer protection against misleading and unfair practices, and call on the Commission to amend Annex I to the PCN Directive by adding dual practice to the black list," the proposal reads.
The proposal also asks the European Commission to provide a legal framework enabling consumers to seek compensation from producers when the latter have breached consumer rights.
Moreover, MEPs consider introducing legislation and defining a so-called reference product against which consumers' expectations can be measured. "Consumers need to be properly informed if a product differs from their expectations so they do not buy a product that they would not buy had they been well informed," one of the amendments reads. For this purpose, the Commission should set up a directorate that would coordinate the activities of all actors involved.