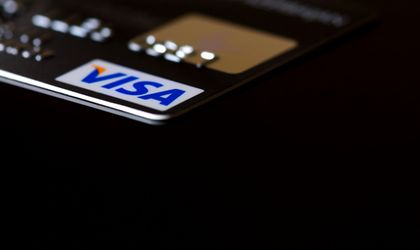 Visa card services have crashed across Europe this afternoon, causing chaos for customers, banks and retailers all over the continent as payments are denied.
A statement from the company said: "Visa is currently experiencing a service disruption. This incident is preventing some Visa transactions in Europe from being processed. We are investigating the cause and working as quickly as possible to resolve the situation."
Meanwhile, ATMs appear to be working normally, and Barclays and Bank of Ireland have advised customers to use them to withdraw cash. Some European banks and businesses, including HSBC Holdings Plc and Bank of Ireland, acknowledged customer issues with payments through Visa on social media.
The scale of the outage remains unclear as customers are complaining via Twitter. UK bank HSBC said there were some intermittent issues with Visa payments but that they were "slowly recovering", while supermarket chain Tesco said the problems they experienced were only related to contactless payment cards, according to the BBC. Marks & Spencer, however, said that they are unable to accept any Visa payments.
A spokesperson for Royal Bank of Scotland said: "We are aware that some customers are experiencing issues using their debit cards. We apologise to customers for the inconvenience and we are working with our suppliers to resolve the issue as soon as possible. Customers are still able to access cash through the ATM network."
In Spain, the Guardia Civil sent a tweet aimed at reassuring those affected by the system failure. Beneath a picture of Johnny Depp as a shocked Captain Jack Sparrow, the force said: "Stay calm. If you can't pay it's not because you've been robbed or hacked. Visa is suffering a service crash in Europe that's stopping payments going through in its cards."
Visa handles more than $10 trillion in payments every year. The company completed its $20 billion purchase of Visa Europe in 2016 after the two firms spent eight years as separate entities.
Photo: dreamstime.com