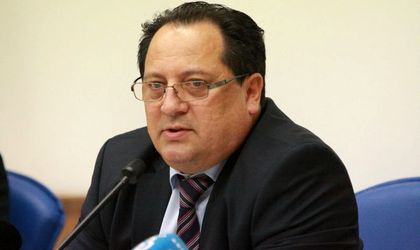 Gheorghe Gheorghe-Gabriel has been appointed as the new president of the Administration Council of gas producer Romgaz and Virgil Marius Metea is appointed again general director for four years, according to a report sent to the Bucharest Stock Exchange (BVB).  
Georghe is state secretary since May in the Ministry for Business Environment, Commerce and Entrepreneurship. Previously he was Superior Counselor for Control within the General Secretariat of the Government, head of Anti-fraud direction- Anti-corruption at the Economy Ministry.
Gheorghe was also part of the Administration Council of National Fund for SMEs and president of the Supervisory Council at Transelectrica.
The members of Romgaz's administration board are Tcaciuc Sebastian Gabriel, Jansen Petrus Antonius Maria, Buzatu Florin Danut, Stan Bogdan – Nicolae, Chirila Alexandru and Metea Virgil Marius.
Metea graduated from the Institute of Oil and Gas from Ploiesti and started his activity in natural gas field in 1985, where he was engineer, direction head and technical director until 2001.