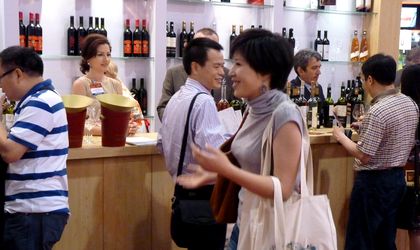 Local wine producer Vinexport Romania plans to increase its exports to the Asia –Pacific region in the following months, targeting sales worth EUR 1 million on the Chinese market by the end of the year.
"This is only the beginning. China is a huge market which hasn't yet been affected by the economic crisis. Estimations indicate a market volume of about 91 million liters, approximately 121.4 million bottles with an average price of USD 3.12 per bottle, according to a market research report of Baharat Book Bureau. In the coming years we plan to increase the share of wines over USD 3.75, this being currently our highst price on the Chinese market", said Angela Mares, marketing director of Vinexport Romania. Sales in China, the company's main export market, represented last year about 2.8 of the wine producer's turnover.
For 2010, the company plans to increase this share to about 10 percent. Vinexport produces the Gurban, Vinul Vanatorului, Puterea Ursului, Putna, Centenar and Weisser brands, all of which are exported to China.
Simona Bazavan