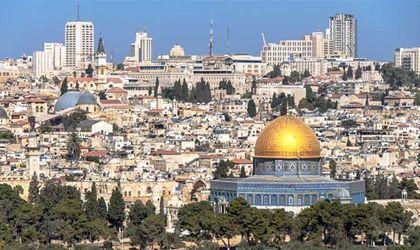 A US delegation, which includes Ivanka Trump and husband Jared Kushner, Treasury Secretary Steve Mnuchin and other American officials, has arrived in Israel to attend the opening of the US embassy in Jerusalem, a move through which the United States officially recognises Jerusalem as the capital of Israel.
President Donald Trump announced that he will move the embassy to Jerusalem in December, causing outrage among Palestinians and other countries in the area.
Romania, Hungary, the Czech Republic and Austria are the only EU countries that have sent representatives to attend the ceremony. Romanian leaders have also been discussing publicly the idea of moving Romania's embassy from Tel Aviv to Jerusalim, breaking with the EU on the issue.