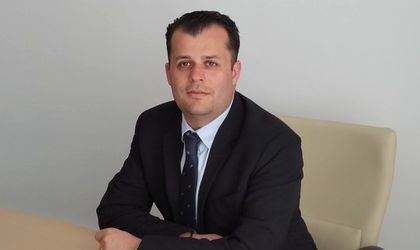 The acquisition value of assets financed in the first quarter of 2016 reached EUR 105 million, including the volume of leasing operations conducted by UniCredit Leasing Fleet Management, which was EUR 9.5 million. This, according to the company, was the highest value recorded in the last eight years.
"The results of UniCredit Leasing in the first quarter of 2016 are above expectations – this period is the best quarter ever in terms of value of financed goods. Leasing is a good barometer of the economy: increased availability for investment is an indicator for an economy that is moving towards a sustainable area," said Mircea Cotiga (pictured), CEO of UniCredit Leasing Corporation IFN SA.
The value of new grants by UniCredit Leasing Corporation was EUR 79.3 million.
The consolidated net profit of leasing activities reported in the first quarter, calculated in accordance with IFRS, amounted to EUR 2.1 million, up 37 percent over the same period of 2015.
UniCredit Leasing's portfolio increased by 11.5 percent compared to March 31, 2015, reaching at the end of the quarter EUR 778 million.
A significant increase in the first quarter, of 47 percent, was registered by the vehicles financing segment, and by the segment of heavy vehicles (trucks and trailers) which increased by 27 percent compared to last year. Regarding the structure of categories of equipment financed, industrial equipment had a share of 60 percent of the total equipment value, followed by farm equipment and medical equipment, each with a share of 16 percent.
Operational leasing volumes have increased by 31 percent over the same period last year. UniCredit Leasing Fleet Management provides operational leasing solutions for the cars, light and heavy vehicles, IT and agriculture, managing a fleet of 2,734 cars. For many of these, the company also offers fleet management services.
UniCredit Leasing is [art of UniCredit, an European financial group. The company offers financing and connected services through the following entities: UniCredit Leasing Corporation IFN, UniCredit Leasing Fleet Management and UniCredit Insurance Broker.
Natalia Martian