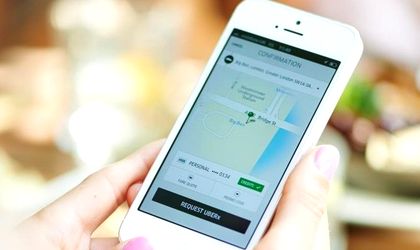 Uber Romania says two of its partner drivers were involved in a violent incident against the driver of a taxi in Bucharest.
The operator of the ride-sharing app reacted after the Confederation of Authorized Transport Operators in Romania (COTAR) said that one taxi driver was beaten by three Uber drivers in front of a club.
"The taxi driver asked for the help of his colleagues, which got to the location to save the victim and called the emergency services," said COTAR. The association added that the Uber drivers fled the scene before the arrival of the police.
Although Uber said initially that the three number plates appearing in the recording of the incident didn't belong to its partner drivers, the company issued a second statement claiming that two of the plates appear in Uber's database.
Uber said it was cooperating with authorities in this case.
"Until the clarification of the situation, the two partners were deactivated. On the other hand, we have enough reasons to believe that in this case there was a provocation," said the company, adding that it strongly rejects any acts of violence.
The incident comes weeks after the municipality ordered app-based companies such as Clever Taxi, Star Taxi, Uber , Taxify and Bla Bla Car to have regulated dispatch systems in order to operate in Bucharest.
Romania doesn't have in place any kind of legislation for ride-sharing services.